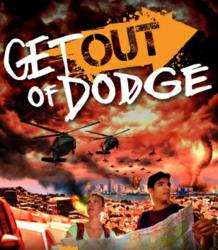 The tornado that hit Harrisburg was classified as an EF4 that was 200 yards wide, with winds around 170 mph.
Austin, TX. (PRWEB) March 05, 2012
The Absolute Rights newsletter reports that the residents of Nebraska, Kansas, Missouri, Southern Illinois, and Southern Kentucky must take disaster emergency preparedness measures to help survive storms predicted to cover their area again tonight, that are similar to storms that killed 6 people in Harrisburg yesterday, on Wednesday February 29, 2012. There was also 1 person killed in Missouri from the tornado that hit their trailer park in Buffalo, the newsletter adds, along with 2 more fatalities in the Puxico and Cassville areas. There were 3 reported deaths in eastern Tennessee, and 2 more reported deaths in Cumberland County, Absolute Rights revealed in their newsletter, along with another death in Dekalb County.
A man in Harveyville, Kansas was rushed to the hospital when his house collapsed on him during the EF2 tornado that demolished most of the small community explains the Absolute Rights newsletter. Disaster emergency preparedness is essential, the newsletter says, because many people do not take the warnings seriously. The tornado that hit Harrisburg was classified as an EF4 that was 200 yards wide, with winds around 170 mph, the newsletter discusses.
Harrisburg Medical Center staff was luckily alerted twenty minutes ahead of the impending disaster, the newsletter explained. The Absolute Rights newsletter reports that emergency preparedness response teams at the Harrisburg Medical Center reported, "we get these calls periodically, and often it's a false alarm," the center's CEO, Vince Ashley added, "but we get them often enough that everyone knows what to do."
This early warning allowed the quick thinking staff to rush patients into the hallways, the newsletter says, which were away from glass windows, and kept all doors closed behind them. When they were trying to get the last steel, heavy door closed that was located at the end of the hallway, the tornado struck, according to the newsletter. The newsletter adds, patients and staff immediately began to hear glass from the windows shattering behind the closed doors, and they also reported they could feel the walls shaking, plus the ceiling tiles were rattling. There were areas of the Harrisburg Medical Center that were damaged so badly they will have to be completely rebuilt, explains the newsletter. The Absolute Rights newsletter says, early [emergency response preparedness is the reason many patients are alive today!
###