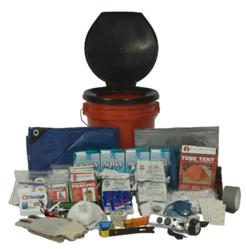 Fathers are the back bone of our families, they help keep us safe.
Janesville, WI (PRWEB) May 16, 2011
Survivaltools-equipment.com offers unique Father's Day gifts. There is still time before Father's Day to look for Survival Kits and Disaster Relief Kits. They are practical, useful kits that could help save lives. There is something for everyone no matter what type of weather mother nature sends our way.
For the realization of the importance for every person in the world to be prepared with a Survival Kit is to sustain themselves for up to 72 hours or until adequate help arrives.
With the impressive selection of survival kits there is no need to fight traffic, find a parking place and stand in endless lines. Instead, a consumer can select the highest quality products from the comfort of their home and have them delivered quickly and effortlessly!
Survivaltools-equipment.com also has Gourmet Long Term Food that can be eaten as a quick meal or take camping or even on picnics.
Why not choose a warming blanket for the car. As dad uses it to keep his family warm they will remember how much they are loved. Dad might also like a Deluxe Classroom Look down Survival Kit for his children's or grandchildren's classroom.
About SurvivalTools-Equipment.com:
SurvivalTools-Equipment.com offers a large selection of survival kits at a discount price backed by the guarantee satisfaction of VIP Global Enterprise, Inc.
# # #