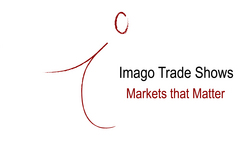 We look forward to bringing these different entities together in one world-class event in New Orleans and to providing the opportunity for them to learn from, and support each other
Atlanta, GA (PRWEB) June 4, 2008
Imago Trade Shows , a division of Atlanta-based Imago Productions, Inc., and BNP Media have joined forces to launch a new trade show serving the Disaster Reconstruction Industry. The National Disaster Reconstruction Expo (NDRExpo) will launch June 17-18, 2009 at the Morial Convention Center in New Orleans, Louisiana. The NDRExpo was developed to unite the numerous vertical markets associated with disaster reconstruction preparation, response, recovery and rebuilding.
The Disaster Reconstruction Industry encompasses over 50 industry segments represented by over 75 associations and organizations. The NDRExpo will be the first event to consolidate the Disaster Reconstruction Industry, offering disaster management professionals the opportunity to explore each other's capabilities and challenges with the goal of minimizing the loss of life and property resulting from catastrophic events.
"We look forward to bringing these different entities together in one world-class event in New Orleans and to providing the opportunity for them to learn from, and support each other," said Evan Kessler, publisher of Restoration & Remediation magazine , a BNP Media publication.
"We surveyed the industry and were astounded by the results," said Jimmy Mouton, president of Imago Trade Shows. "Over 83% of those surveyed indicated a consolidated event was needed. Our goal is to create a forum for these individuals that creates opportunities for greater cohesiveness of response and recovery efforts."
For more information, visit http://www.NDRExpo.com.
ABOUT IMAGO PRODUCTIONS, INC.
Based in Atlanta, Georgia, Imago Productions, Inc. is the parent company of Imago Trade Shows and Imago Management Services. Imago Trade Shows focuses on the launch, growth and management of trade show properties within markets affecting communities and the interests of communal citizens.
ABOUT BNP MEDIA
BNP Media serves industry professionals by delivering useful, timely and accurate information through magazines, websites, conferences and events. BNP writes, produces and publishes more than 60 business-to-business publications. Founded in 1926, BNP Media is a fourth-generation, family-run business headquartered in Troy, Michigan.
MEDIA CONTACT
Jimmy Mouton
Imago Productions, Inc.
T. 770-645-0046
jmouton @ imagotradeshows.com
# # #