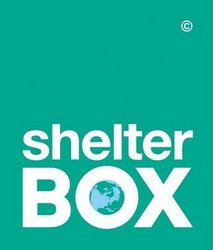 The expansion of ShelterBox USA Board of Directors ensures the organization will continue to benefit from a diversity of experience and leadership.
Lakewood Ranch, Fla. (Vocus) April 7, 2010
ShelterBox USA is pleased to announce five new additions to the SBUSA Board of Directors.
"The expansion of ShelterBox USA Board of Directors ensures the organization will continue to benefit from a diversity of experience and leadership," said Veronica Brandon Miller, executive director of ShelterBox USA.
Bill Decker has been a member of the highly trained ShelterBox Response Team (SRT) for the past 2 years, and has deployed to the Philippines in 2009 after a series of typhoons left thousands homeless. Decker is currently in Haiti providing much needed shelter and water purification to the devastated country. As President and COO of The Hub, an organization providing businesses with state of the art corporate meeting and event centers, Decker is also the incoming President of the Rotary Club of Philadelphia and has served on the Greater Philadelphia Chamber of Commerce Board of Directors. In his new role on the board Decker will be responsible for all of the ShelterBox volunteer representatives in the North Eastern United States.
Mark Dyer, also an SRT, is currently deployed to Haiti and has also been a coordinator in Miami during the early days after the Haiti earthquake. There Dyer organized efforts to arrange air transport for ShelterBoxes from Miami to the Dominican Republic and finally to the people of Haiti. Dyer recently sold his successful advertising and direct mail companies and is active in Rotary and Scouting with his son. Dyer will be responsible for ShelterBox volunteer representatives in the Midwestern United States.
Martin Postma, also an SRT and has been deployed to Peru after a 2007 earthquake left 7,000 homeless. Postma is a project manager for the City of Thronton, Colorado, a dedicated Rotarian, a multiple Paul Harris Fellow (having gifted $1,000 in a year multiple times), and is also a co-founder of a school in Brazil to help out-of-school children of coffee farmers. Postma will head up the efforts for the ShelterBox representatives in the Southwestern United States.
Connie Lewis has been a ShelterBox Representative for several years, and brings her 30 year background in public relations to the ShelterBox organization. Lewis has worked as a communications consultant for WSDOT and in the environmental cleanup industry. She owns and is President of Communication Strategies, a construction communications outreach firm based in Mill Creek, WA and has worked in public and private agency Public Relations, Marketing, and Media Relations throughout the US. Lewis currently is a Tribal Partnership Specialist for the US Census in Washington State; is a FEMA Disaster Assistance Employee; and a board member of the Local Emergency Planning Committee in Snohomish County WA. She has been an avid Rotarian for nearly 25 years. Lewis will be responsible for the ShelterBox representatives in the Northwestern United States.
David Sanchez brings a wealth of knowledge to the ShelterBox Board of Directors. From 1999 to 2005, Sanchez was President of Sanchez Global Advisors, LLC based in Beverly Hills. Between 1994 and 1999, Sanchez was a Managing Director and International Financial Advisor to high net worth individuals, financial institutions and fund of funds at Bear Stearns & Company in Los Angeles. Sanchez is also President of the Yale Club of South Florida in addition to serving as the President and CEO of the National Executive Service Corps of Miami. Sanchez has spearheaded the effort to create and staff the ShelterBox Advisory Board since joining.
These five individuals are joining the rest of the ShelterBox USA Board of Directors including: Board Chair Ed Koplos, Vice Chair Gary Olsen, Treasurer Ladd Waldo, Youth Coordinator Joni Corcoran, Jack Young, Ken Kaplan and Lasse Peterson.
ShelterBox is the only international disaster relief charity that specializes in providing shelter and life saving aid to people who have lost their homes after a disaster. Each iconic green box contains a ten-person tent, water purification, cooking supplies among other things.
Individual tax-deductible donations to ShelterBox USA can be made at http://www.shelterboxusa.org or via text message by sending SHELTER to 20222 for a one-time $10 donation.
About ShelterBox
Since its inception in 2000, ShelterBox (http://www.shelterboxusa.org ) has provided shelter and dignity following over 100 disasters in more than 60 countries, bringing the organization to the forefront of international disaster relief. ShelterBox instantly responds to earthquake, volcano, flood, hurricane, cyclone, tsunami or conflict by delivering boxes of aid. In many cases ShelterBoxes have made the difference between life and death.
Each ShelterBox supplies an extended family of up to 10 people with a tent and lifesaving equipment to use while they are displaced or homeless. The contents are tailored depending on the nature and location of the disaster, with great care taken sourcing every item to ensure it is robust enough to be of lasting value. Highly trained ShelterBox Response Teams distribute boxes on the ground, working closely with local organizations, international aid agencies and Rotary clubs worldwide.
###