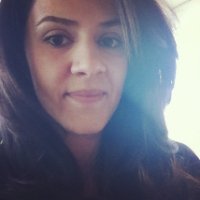 At Yahoo!, I am now incorporating DISC at my workplace and it's an absolute hit. So grateful I went with Bonnie's DISC certification course – DISCcert.
San Diego, CA (PRWEB) June 19, 2013
DISCcert's Train-the-Trainer two-day certification program, scheduled for July 25 and 26, offers comprehensive teaching methods and a hands-on approach. Known among HR and business training professionals as one of the more thorough DISC certification training programs, DISCcert added even more value to its suite of DISC training programs this year when it incorporated 200 complimentary resources into the online password-accessible packet it provides program graduates.

This premier DISC Certification program gives trainers extensive materials and resources that can be custom tailored to their specific business or organizational setting. Among the 200 resources offered by DISCcert are:
An easy-to-navigate site map organized by subjects, training tools; training processes
Learning activities that promote DISC team-building and management development
PowerPoint files explaining the DISC assessment model, which are accompanied by graphs and instructions on how to effectively interpret and apply the DISC data
Handouts with specific examples of DISC scenarios, giving trainers ideas on how they might handle similar situations at their organizations
Worksheets that are user-friendly and practical, based on DISC Best Practices
Case studies based on DISC Best Practices
Video interviews with experienced DISC trainers.
All DISC materials provided by DISCcert are designed to help executive trainers and HR professionals administer DISC assessments in a more comprehensive, efficient and cost-effective manner.
DISC Trainers learn to:

Customize DISC programs to meet organizational objectives
Master the DISC Best Practices to help them become better trainers, coaches and facilitators
Develop DISC management and leadership training programs that create a framework when interpersonal issues or challenges with work styles arise
Formulate DISC team-building sessions to ensure optimum success
Promote DISC sales training to produce quicker and longer-lasting results.
For more information on the July 25 & 26 DISC Certification click on the link below.
This highly-interactive DISC certification program, developed by Master Corporate Trainer Bonnie Burn, prepares business trainers to skillfully apply DISC to any organizational challenge. In addition, it helps to inspire employees, managers and executives to be more proactive in motivating themselves.
Graduates of the program have found DISCcert's training program to be "empowering" as well as providing a comprehensive understanding of the DISC assessment process.
Parisa Ezzatyar, Training and Development Manger at Yahoo!, is one of the programs' satisfied clients. Here are her comments about the training program and how it has been embraced at Yahoo!
"At Yahoo!, I am now incorporating DISC at my workplace and it's an absolute hit. So grateful I went to this DISC certification course – DISCcert. By attending this program I ended-up with so many practical DISC tools, tips and techniques. Her dedication to her students is truly one of a kind. I definitely recommend Bonnie and DISCcert to all training and HR professionals. "
DISCcert's interactive two-day workshop provides attendees with instructions on how to use DISC for 17 business applications. Examples and demonstrations on how to use DISC tools (PPT files, handouts and learning activities) and to accurately interpret DISC graphs are emphasized. The program incorporates opportunities for all participants to practice using their new skills and DISC tools.
Following years as a corporate trainer in DISC and professional DISC expert, Bonnie Burn, a master corporate trainer, created one of the most comprehensive DISC certification Train-the-Trainer program available today. She has designed her program to ensure that the certified DISC trainers successfully implement the program at their companies with positive, long-term results. Burn is also the author of Assessment A to Z (Jossey-Bass Publishing).
Bonnie envisioned a DISC training resource company that provided practical coaching for trainers prior to, during and after the achievement of DISC certification. Her vision has been realized as DISCcert now offers one of the nation's leading DISC certification programs with three options for becoming DISC certified: a classroom program, an in-house session and a virtual format. Sessions are designed to be positive, engaging, and an ongoing learning experience. The professionally-prepared PowerPoint presentations, lesson plans, leader's guides, and learning activities are designed so that each company or organization can customize them to fit their specific needs. DISC certified graduates receive 24/7 access to more than 200 DISC training resources, LinkedIn DISCcert Trainers' Group and weekly DISC Tips.