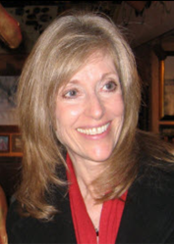 Three years after implementing DISC, and it has become an integral part of our working vocabulary and our culture.
San Diego, CA (PRWEB) May 21, 2013
DISCcert has served the training industry for years and adding materials showing how to use 17 DISC applications at the July 25 & 26th DISC certification is a natural progression.
The July 25 & 26th DISC certification in San Diego, CA. will feature the top 17 ways of applying DISC. The time-tested, proven support materials will include valuable contributions from DISC certified graduates. The user-friendly DISC training materials; worksheets, handouts, learning activities, power-points are designed to:
Support an employee's professional growth by

Coaching; help others reach their real potential consistently.
Mentoring; propel fast trackers toward success.
Managing up; getting the boss to buy in.
New employee orientation; teach effective communication behaviors at the start
Train staff to increase results by

Customer service; exceed customer expectations.
Leading meetings; plan meetings with styles in mind for optimum productivity.
Sales training; show sales managers how to increase sales.
Teambuilding; masterfully transform a dysfunctional team.
Assist managers in skill development by

Hiring; find the right fit the first time around.
Leadership programs; empower people to be accountable for communications.
Management skills; motivate staff based on DISC styles.
Performance development plans; offers more effective ways to communicate.
Retreats; valuable personal and professional insights can be discovered.
Help the organization develop by

Change management; transforming resistance into receptivity.
Mergers and acquisitions; easing employees into change.
Create a healthy culture by

Conflict resolution; dissipate tension and mistrust.
Diversity training; contrasting DISC styles can be a positive asset.
Training and human resource professionals who are interested in learning more about getting DISC certified can visit:
Numerous DISC stories from DISC certified graduates are incorporated into addressing the 17 most common DISC applications. Many reports of positive DISC training results have been collected over the years. "Shelly Yocum, Director, Training Management for ASU Foundation, is one of the many DISC certified graduates that have generously shared their process for applying DISC for a multitude of applications, from new employee orientation to team development to executive coaching," stated Bonnie Burn, CEO of DISCcert.
Shelly added on, "Three years after implementing DISC, and it has become an integral part of our working vocabulary and our culture. The reality of changing economic times and the nature of our continuous improvement culture require the foundation to work more productively and effectively in order to raise, manage and invest private gifts to ASU. I feel fortunate that I've been able to facilitate the process of having all of our employees including our leadership team in taking the assessment and providing a team workshop for all our departments."
"The comprehensive DISC tools, provided in the July 25 and 26th DISC certification in San Diego, CA will feature the 17 most effective methods for applying DISC, from new employee orientation to team development to executive coaching," stated Bonnie Burn, CEO of DISCcert.
DISCcert, offers one of the nation's leading DISC certification program with 3 options for becoming DISC certified; 1) classroom program 2) in-house session 3) virtual format. Its founder Bonnie Burn, Assessment A to Z author & trainer for over 30 years envisioned a DISC training Resource Company that provided practical coaching for trainers prior, during, as well as unlimited phone coaching following the achievement of gaining a DISC certification.
The sessions are designed around the belief that training is meant to be a positive, engaging, empowering and an ongoing learning experience. Attendees learn and practice how to use DISC tools so their implementation once back at work, is done with confidence as well as timeliness. The professionally prepared power-points, lesson plans, leader's guides, learning activities are all designed so that a trainer can easily customize the materials, bringing additional value to their organization. In addition, DISC certified graduates receive 24-7 access to over 200 DISC training resources and as well weekly automated DISC Tips. DISCcert maintains focus in providing the premiere DISC certification program and the ultimate in DISC training resources and support.