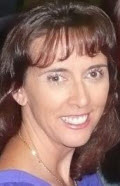 Now, everyone at my company has heightened awareness of how helpful the DISC can be.
San Diego, CA (PRWEB) June 05, 2013
DISC certification by DISCcert offers 3 cost effective alternatives during these financial crunch times.
All 3 options enable organizations to save money by capitalizing on their internal training talent rather than hiring outside consultants. Choices include the July 25 & 26th, 2-day DISC certification classroom in San Diego, CA, or an in-house workshop or a personalized webinar series.
The past and present financial crisis has caused many organizations to reduce their training budgets and search out options for capitalizing on their in-house human resource expertise. Many have selected DISC certification for their internal training professionals. The outcome is that DISC certified graduates from DISCcert learn essential communication strategies that are successfully applied internally, so that hiring expensive outside consultants can be avoided.
Building on the upfront training savings, an organization with a DISC certified facilitator now employs a professional who already knows their organization's needs and objectives. This critical insight enables them to prioritize and start applying DISC communication solutions where the most urgent or important issues exist. As a result, the organization's DISC certified human resource professional is able to apply DISC in real-time, achieving quick and positive results.
The internal DISC certified graduate has 2 additional advantages:
1) Can rely on positive relationships they have developed throughout the business to help promote a positive training message to all who will attend.
2) Able to call upon their knowledge of the organization's culture, scheduling policies, preferences in communicating announcements when establishing DISC follow-up/reinforcement methods.
Deciding to have internal DISC certified trainers helps to ensure the DISC training is set-up for sustained learning, not as a "training event." Organizations that invest in their training and human resource professionals to get DISC certified with DISCcert find the positive results bring more positive results. For a specific example, please read below how DISCcert's graduate, Melissa Master-Holder, Vice President of Learning & Development for LPL Financial in San Diego has succeeded with DISC.
"Now, everyone at my company has heightened awareness of how helpful the DISC can be," shared Melissa during a DISC best practice interview I was conducting. Melissa, a 20-year seasoned trainer went on to to explain why: "It's become a part of the overall OD work that I've done for my current company and was at several previous ones."
Next, I asked her how she implemented DISC, she described the process as follows, "What I've continued to observe is that once the executives and senior managers adopt the use of the DISC, then they start asking for additional DISC training at offsite meetings, or for a new team or to kick-off a new project." Melissa added on at the end," I've been using DISC for about 17 years and wanted to do more with it. I had heard you are a DISC expert. I learned a lot more from you in those two days than I could have on my own."
Deciding to have internal trainers and human resource professionals become DISC certified through DISCcert gives organizations access to cost effective alternatives that can help to keep training expenses down while increasing results.
Find out how to get DISC certified:
http://www.disccert.com/register/
DISCcert, offers one of the nation's leading DISC certification program with 3 options for becoming DISC certified; 1) classroom program 2) in-house session 3) virtual format. Its founder Bonnie Burn, Assessment A to Z author & trainer for over 30 years, envisioned a DISC training Resource Company that provided practical coaching for trainers prior, during, as well as unlimited phone coaching following the achievement of gaining a DISC certification.
The sessions are designed around the belief that training is meant to be a positive, engaging, empowering and an ongoing learning experience. Attendees learn and practice how to use DISC tools so their implementation once back at work, is done with confidence as well as timeliness. The professionally prepared power-points, lesson plans, leader's guides, learning activities are all designed so that a trainer can easily customize the materials, bringing additional value to their organization. In addition, DISC certified graduates receive 24-7 access to over 200 DISC training resources and as well weekly automated DISC Tips. DISCcert maintains focus in providing the premiere DISC certification program and the ultimate in DISC training resources and support.