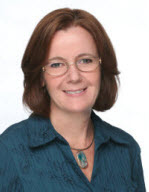 Our marketing teams use DISC to proactively develop approaches based on a client's communication style.
San Diego, CA (PRWEB) June 13, 2013
Human Resource professionals, trainers, coaches, and facilitators no longer need to spend hours preparing DISC materials, but instead can focus on implementing DISC strategies for optimum success, due in large part to new DISC training materials being introduced by DISCcert at its July DISC certification program, July 25 and 26 in San Diego.
The improved training tools include new scripts, profile worksheets, and concrete methods to reinforce DISC and produce long-term results. The step-by-step scripts address common questions and objections that come up in assessment discussions; spelling out what to say and when to say it. For example, Burn notes a commonly asked question is: how accurate are the DISC Profile results? "The simple truth is, the results are as accurate as the data entered by the respondent," Burn explained. "Since it's a self-assessment, the results are based on that individual's own knowledge about their communication preferences. The detailed scripts lead new DISC facilitators down a logical, user-friendly pathway, while at the same time encourage seasoned trainers to stay on course and avoid getting sidetracked."
The revised DISC profile worksheets increase participants' involvement and retention by giving them a better initial understanding of the DISC model and how it can be best applied to their current challenges with communications and other aspects of the workplace. It's no longer enough that employees understand their own DISC graph and style, it's also important that they know how to use these tools when dealing with someone who has a different style. This can be easily ensured by a DISC certified trainer, who can now hand out practical worksheets to give the DISC learner a chance to gather new insights and incorporate them into their daily work interactions. The worksheets are easily customized to be used at all levels of an organization.
Completing the DISC profile worksheets enables participants to go on and complete the DISC action plan worksheet. Doing this, as many DISC certified Human Resource professionals will attest, motivates participants to be increasingly responsible for their interactions with others and increases their likelihood of success.
Learning how to communicate better with others, whether they are co-workers, employees or clients, is beneficial to any organization. Mary Jane Riccardi, Senior Learning and Development Manager at Kleinfelder, shared how her firm has implemented DISC in their communications efforts.
"As part of our Client Account Analysis, our marketing teams use DISC to proactively develop approaches based on a client's communication style. This results in more effective and efficient client meetings," Riccardi notes.
DISCcert's new training materials provide trainers from a variety of professions and industries with better tools that will enhance their competency, credibility and confidence with the system, resulting in their organization's meeting and exceeding their business objectives.
Participants have the option of attending an in-house workshop, participating in a personalized webinar series or registering for the two-day classroom seminar scheduled for July 25 and 26 by visiting http://www.disccert.com/disc-certification-classroom, or calling toll free 855-459-6648.
Bonnie Burn, is a 30-year master corporate trainer and author of Assessment A to Z; Jossey-Bass Publishing. Her expertise as a professional DISC expert and corporate trainer have led her to design the most up-to-date and comprehensive DISC Certification Program available. Through her company, DISCcert, business trainers and HR training professionals can easily gain confidence in knowing how to successfully teach DISC throughout their entire organization. Burn is committed to ensuring that all DISC trainers and HR professionals are successful with their training in the short and long term. She also holds full-day DISC Trainings for California State University system wide Professional Development. Over the years she has trained 420,000 people in corporate, government and non-profit organizations.
DISCcert offers one of the nation's leading DISC certification programs with three options for becoming DISC certified: a classroom program, an in-house session and a virtual format. Founder Bonnie Burn, a trainer for more than 30 years and author of Assessment A to Z, envisioned a DISC training resource company that provided practical coaching for trainers prior to, during and after the achievement of DISC certification. The sessions are intended to be positive, engaging, empowering and an ongoing learning experience. The professionally-prepared PowerPoint presentations, lesson plans, leader's guides, and learning activities are designed so that each company or organization can customize them to fit their specific needs. In addition, DISC certified graduates receive 24/7 access to more than 200 DISC training resources, LinkedIn DISCcert Trainers' Group and weekly DISC Tips. DISCcert is proud to offer the premier DISC certification program and the ultimate in DISC training resource and support.