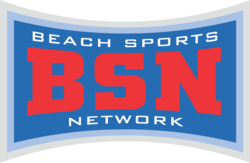 Disc golf will definitely hit the ground running with its TV premier.
Appling, Georgia (PRWEB) May 22, 2013
If you have watched sports on television lately, you may be struck by the growing presence of non-traditional sports finding their way across broadcast outlets. The X-Games may have started the trend back in 1995, but now a plethora of what may be considered "fringe" sports are increasingly finding their way onto television screens throughout the nation.
Disc golf is one of those emerging sports and will premier the Beach Sports Network 2013 broadcast season this week with coverage of disc golf's Memorial Championship from Fountain Hills, Arizona. The show will be distributed across 21 regional sports networks throughout the United States and the Caribbean reaching over 80 million households. The newest partner of the Beach Sports Network, disc golf will join with the EVP Beach Volleyball Tour and the UWP Watercross Tour to form a partnership that produces a total of 20 shows to be aired through November.
"Disc golf will definitely hit the ground running with its TV premier," explained John Duesler, Principal of DiscGolfPlanet.tv. "The Memorial in Fountain Hills, Arizona is not only a gorgeous venue for our sport, but this year's finish was amongst the most dramatic our sport has ever seen. PDGA World Champion Paul McBeth (Palm Harbor, Florida) literally played the highest rated round in the history of disc golf to force a sudden death playoff with World number one-ranked Will Schusterick (Nashville, Tennessee). We could not have written the script any better."
Featured also is the Women's Open Division, where Paige Pierce (Madison, Tennessee) wired the field with what turned out to be an 11 throw margin of victory after the four-round event. The 2011 World Champion, Pierce demolished the courses in both Scottsdale and Fountain Hills, Arizona by mixing in her deft putting touch with monster drives from the tee. Though far behind Pierce, Five-time women's Player of the Year, Valarie Jenkins (Bend, Oregon), distanced herself from the rest of the pack with a 15-throw spread between her and reigning women's PDGA World Champion, Sarah Hokom (Caldwell, Idaho). The purse shared between all four professional divisions was $53,238 and marks one of the biggest payouts on this year's PDGA National Tour.
Disc golf's strategic partnership with the Beach Sports Network helps both entities fulfill some of their long-term media objectives.
"The interesting thing about this relationship is that, just as Ross [Balling, EVP Beach Volleyball Tour] and AJ [Handler, UWP-IJSBA/Watercross Tour] were looking for a way to do their events live on the Internet, we were looking for greater exposure on TV," said Brian Graham, Executive Director of the Professional Disc Golf Association (http://www.pdga.com). This is a win-win for all three sports, as all our strengths will definitely complement each other. The other advantage to joining the Beach Sports Network is that we can now create powerful new events that will appeal to sports tourism bureaus throughout the nation."
The complete Beach Sports Network broadcast schedule and regional sports network affiliate info sheet can be found at http://bit.ly/16KS7Ui.
Disc golf is a sport played much like ball golf, except players throw flying discs into above-ground targets, instead of hitting a ball into a hole in the ground. The Professional Disc Golf Association headquartered in Appling,Georgia, estimates that 2-4 million people play disc golf annually. The PDGA sanctioned 1688 events in 2012, where professional disc golfers competed for a total purse of $2.3 million. Disc golf is played in over 30 nations around the globe.
For more information, contact DiscGolfPlanetTV Principal and Beach Sports Network administrator, John Duesler at 215-913-0569 or jgd(at)emergingsports(dot)tv.