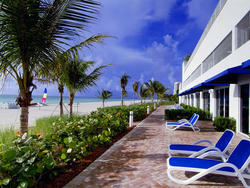 Pompano Beach, FL (PRWEB) April 5, 2011
Trading success is a component of overall life success.
Join EmCee Norman Hallett, CEO of the renowned Subconscious Training Corporation for this ground-breaking, inspirational event packed with actionable trading techniques and a not-to-be-missed stage show -- and all taking place at the Trump International Resort on beautiful Miami Beach.
At The DT LifeStyle Event attendees will be challenged to extend both mind and body. The event will provide top-tier trading strategies and tools delivered by proven thought-leaders in their areas.
The presenters' trading content will be interwoven with an astounding theater piece that expresses key life success themes.
In The Disciplined Trader LifeStyle Apprentice Show five contestants will compete, taking on a series of unusual challenges. At the end of each challenge Norman Hallett will "fire" a contestant, with the audience providing their opinion of the contestants' performances as well. This is a not-to-be-missed, spectacular event that will powerfully hit home the The Disciplined Trader LifeStyle message.
The all-star speaker line-up at this three-day live event includes:
Price Headley, Founder and CEO, BigTrends.com
Steve Nison, President, Candlecharts.com
Hubert Senters, Founder, and John Carter, President
TradeTheMarkets.com
Tisha Hallett, Leader in mental training
Norman Hallett, Founder and CEO, The Disciplined Trader, Subconscious Training Corporation, Inc.
Beginner through advanced traders, futures, forex and equities traders will all find actionable ideas to mine and take home. Even in these challenging times, electronic access to liquid global markets provides each individual with the potential to elevate their material well-being, reduce life stresses, and enjoy life more fully. Be it those who have never traded before -- or veterans with a trading plan already in place -- traders and their families will benefit from the enriching content being delivered.
Here are just some of the proven coaching and trading techniques being presented:

Apply the KISS principle to your trading -- focus on a more systematic approach to entries and exits, capital allocation and proper diversification
Actionable ideas on how to swing trade options more effectively
Top candlestick trading tactics from the Western World's leading source
Build your own market scanning feature
Profit rapidly from market breakouts and pullbacks -- know how to read them and buy them
Eliminate subconscious thoughts and beliefs that work against traders
Become the power-trader you always knew you could be by applying Norman Hallett's world-famous "Discipline Nuggets"
And while some of the more technical discussions may be challenging, there will also be a wealth of fundamental content for beginning traders.
Attendees will leave knowing more about trading than they ever thought possible.
There is limited seating for this event and tickets are going fast.
Click here to register now for this not-to-be missed, life-changing event.
###