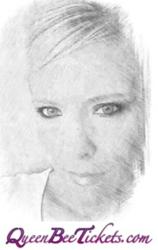 Fans looking to buy NLCS tickets for one of the most highly anticipated playoff series in some time will find an extensive selection as well as lower prices available at QueenBeeTickets.com.
Germantown, WI (PRWEB) October 14, 2012
National League Championship Series tickets for sale are selling quickly at QueenBeeTickets.com after the St. Louis Cardinals and San Francisco Giants completed incredible comebacks in the Division Series round of the playoffs. Fans looking for cheap NLCS tickets will receive a solid selection of seats from QueenBeeTickets.com. However, prime seats at low prices are not expected to last long, so fans hoping to buy NLCS tickets should act now.
The defending World Series champion Cardinals were in dire straights in the fifth and deciding game of the team's Division Series with the Washington Nationals. However, St. Louis rallied from an early 6-0 deficit and a 7-5 ninth-inning deficit to score four times in the last inning to incredibly take a 9-7 victory and move on to the NLCS. The Cardinals, who were down to their last strike twice in that final inning, also rallied twice from being a strike from elimination in game six of last year's World Series.
The San Francisco Giants, winners of the 2010 World Series, lost the first two games of its Division Series with the Cincinnati Reds at home, including a stunning 9-0 loss in game two, before storming back to take three straight in Cincinnati. The Reds had the potential series-winning run at the plate in the bottom of the ninth inning of the fifth game before San Francisco completed a 6-4 win. The Giants became the first team to rally from a 2-0 games deficit in a Division Series in National League history after the first 21 teams in that position had all succumbed to their significant deficits.
Fans looking to purchase cheap NLCS tickets will have seven games to choose from. The series starts with a pair of 5:07 p.m. PDT contests in San Francisco on Sunday and Monday. Game three will be at 3:07 p.m. CDT on Wednesday in St. Louis, and the St. Louis Cardinals will play host to games the following two evenings at 7:07. The San Francisco Giants host game six at 1:37 p.m. PDT on Oct. 21 and game seven at 5:07 the following evening. Those who buy NLCS tickets can expect to see an incredible series between these two playoff-tested teams.
Fans with cheap NLCS tickets will also be able to see two of the most historic teams in Major League history face off for a shot at a World Series berth. The Giants, including their time in New York prior to 1958, have won six World Series titles and 21 National League pennants. The 2010 championship was the first for the team since its move to the West Coast. The Cardinals have taken home 11 World Series trophies and 18 National League crowns since the franchise was founded in 1892.
QueenBeeTickets.com is also offering ALCS tickets and World Series tickets. The New York Yankees are facing the Detroit Tigers for the American League pennant. The World Series will start on Oct. 24 in the National League champion's ballpark. If it goes the full seven games, the World Series will conclude on Nov. 1. Those purchasing National League Championship Series tickets for sale who are also looking ahead to the 2013 season can also purchase baseball tickets for next year's games at QueenBeeTickets.com.