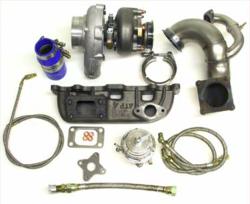 The importing of auto parts from foreign automakers to the U.S. requires a complex network of companies working together.
Sandusky, Ohio (PRWEB) June 16, 2013
Reduced pricing for auto parts can be difficult to find for select automaker types. Performance vehicle parts can vary in price and quality from U.S. dealers. The Auto Pros USA company now supplies discount car parts for its performance lineup of inventory online. These new discount parts can be reviewed on the company website at http://autoprosusa.com.
The automaker inventory of Honda, Subaru, Toyota, Mitsubishi, Acura, Nissan and other brands can be purchased for reduced prices. The company performance auto parts supply chain has been expanded this year to include better JDM enabled parts dealers.
The importing of auto parts from foreign automakers to the U.S. requires a complex network of companies working together. Most distributors currently selling parts through retail stores works through intermediaries and wholesalers that purchase larger orders of parts. The markup and additional fees that could be assessed with a typical order can raise the overall cost of a part for sale.
The Auto Pros company has eliminated the traditional fees attached with performance or JDM parts sales. This company now selects partners currently providing preowned parts that are in conditions evaluated before final fulfillment to parts customers.
"We're now stocking thousands of parts inside our searchable database online," a source from the AutoProsUSA.com company confirmed. Multiple types of suppliers are now in use by company management to ensure parts can be fulfilled when requested by consumers. These better arrangements have expanded the total amount of searchable inventory for preowned engines, transmissions, exterior parts and ignition systems now stocked.
"We eliminate out of stock notices due to the sophisticated programming of our database," the source added. Suppliers now controlling the distribution to consumers provide inventory updates and price adjustments.
Preowned Nissan parts are now available through this company by its supplier network. The Nissan brand has remained inside the U.S. as a performance vehicle alternative to Honda or Toyota vehicles. Parts for this brand can be reviewed at http://autoprosusa.com/nissan-oem-parts on the company website.
Upgrades to the performance lineup of parts are expanding the options that owners of vehicles or mechanics now have to purchase safely and with assurance online from trusted sellers. Frequent reductions in price are announced by the Auto Pros company to publicize sales and other discounts available to consumers.
Companies supplying auto parts on the secondary market that are interested in listing parts for sale inside the growing company database can use the following contact information to make a request for inclusion:
Auto Pros USA
1270 Crabb River Rd.
‪Richmond, TX 77469
(888) 230-1731
(713) 560-7017
About AutoProsUSA.com
The AutoProsUSA.com company provides immediate customer pricing information through its growing auto parts database online. Customers using this company as a preowned parts supply distributor are greeted with low pricing for in stock parts. Agreements with trusted companies that are able to include warranty protection and other incentives have been completed this year to expand the amount of parts and accessories currently shipped in the USA. The AutoProsUSA.com company staff provides immediate information through the toll-free telephone number system and online contact methods in place. Inventory additions are part of daily upgrades made to the online database for parts and accessories.