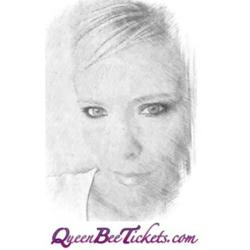 QueenBeeTickets.com is now offering 2013 Taylor Swift tickets at discounted rates to the general public.
Germantown, WI (PRWEB) January 08, 2013
The RED Tour has already attracted a huge number of fans, and 2013 Taylor Swift Tickets have been selling steadily. The RED Tour has been the subject of much attention and interest, and the star has stated that she has many ideas for upcoming shows. The singer is thrilled with the chance to tour across the U.S. and entertain her fans. She thrives on performing, and she will be doing her share in the next year. Discount Taylor Swift tickets have never been more popular than they are at the present time, and fans are urged to make their purchases while they can still get decent seats.
Many U.S. cities are scheduled for upcoming 2013 concerts, including St. Louis, Atlanta, Miami, Detroit, Houston, San Antonio, Philadelphia, Chicago, Kansas City, Los Angeles, Fargo, Tacoma, Greensboro and Charlottesville. Canadian fans can look forward to concerts taking place in June in Winnipeg, Toronto and Vancouver. Concertgoers who purchase tickets for Taylor Swift concerts will also have the chance to experience the talents of singer/songwriter Ed Sheeran who will be a special guest at all of the 2013 RED Tour performances.
Taylor Swift has an onstage presence that fans find endearing and charming. Her music encompasses matters of the heart, and she sings about experiences that she has had in her own life. Her albums, of which there are four, have sold more than 26 million copies around the world, and she has also had more than 70 million music downloads.
Besides singing and writing her own material, the versatile performer can also play the guitar, ukulele, piano and banjo guitar. She has even done some acting and appeared on several popular television programs and specials along with a film debut in 2010's "Valentine's Day." The singer has also supplied the voice of Audrey in the movie "The Lorax." She has many talents but is best known for her music and singing.
Additional tickets for Taylor Swift concerts went on sale December 14 for more than 11 markets that were not available before. QueenBeeTickets.com has discount Taylor Swift tickets for sale for all upcoming shows and a promo code has been made available to offer additional discounts to fans from the company's website.
QueenBeeTickets.com allows concertgoers to obtain the tickets they want for shows happening in their area without being overcharged for quality seats. Other hot sellers in the secondary market for concerts include Justin Bieber Tickets, Crossroads Guitar Festival Tickets, and George Strait Tickets.