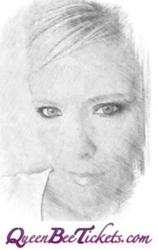 George Strait tour tickets have been selling at a fast rate ever since he announced that the upcoming The Cowboy Rides Away Tour will be his final one, and QueenBeeTickets.com has made discounted George Strait tickets available for every stop on the tour.
Germantown, WI (PRWEB) October 19, 2012
QueenBeeTickets.com is offering discounted George Strait tickets for every stop on the King of Country's The Cowboy Rides Away Tour. The legendary singer is embarking on the final tour of his career on Jan. 18 in Lubbock, Texas. Seats for the first 20 stops on the 40-show tour are available now. Many of those with 2013 George Strait tickets will be attending the June 1 show that will take place in San Antonio's Alamodome. An additional show not part of the tour that will take place on March 17 in Houston is also available for purchase. That concert will wrap up the Houston Livestock Show and Rodeo.
George Strait was inducted into the Country Music Hall of Fame in 2006. He has had an incredible career as evidenced by the fact that he ranks fourth on the prestigious list of the artists with the highest number of multi-platinum, platinum and gold albums. The only musical talents that rank higher than him on that list are Elvis Presley, The Beatles and Barbra Streisand.
Those who purchase 2013 George Strait tickets will receive the opportunity to enjoy live performances of many of his record 59 No. 1 hits. He has had 44 songs top the Hot Country Songs chart. His career honors include twice being named the Country Music Association (CMA) Entertainer of the Year (1989 and 1990) and once being honored as the Academy of Country Music (ACM) Entertainer of the Year (1990). He was also named the Artist of the Decade by the ACM for 2000-09. Throughout his career, the singer has claimed 22 CMA Awards, the most that any artist has ever won. Fans who purchase discounted George Strait tickets today will receive one of the last chances to enjoy watching a legend perform.
Other hot sellers in the secondary market today include Rolling Stones tickets, Dave Matthews Band tickets, and Barbra Streisand tickets.
The opportunity to purchase George Strait tour tickets will not come around again following the conclusion of this tour, and his fans are encouraged to secure their tickets today from an established, fair, and reliable company like QueenBeeTickets.com.