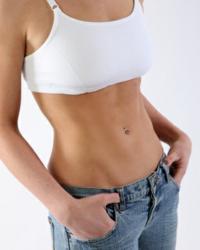 If we can help just one person reduce or eliminate their cancer risk through weight-loss, it's worth giving up some profits
Tampa Bay, FL (PRWEB) February 09, 2012
Liberty Health Network, along with most of society knows that losing fat is healthy. According to the National Cancer Institute, obesity is associated with increased risks of the following cancer types, and possibly others as well:
Esophagus
Pancreas
Colon and rectum
Breast (after menopause)
Endometrium (lining of the uterus)
Kidney
Thyroid
Gallbladder
One study, using NCI Surveillance, Epidemiology, and End Results (SEER) data, estimated that in 2007 in the United States, about 34,000 new cases of cancer in men (4 percent) and 50,500 in women (7 percent) were due to obesity. The percentage of cases attributed to obesity varied widely for different cancer types but was as high as 40 percent for some cancers, particularly endometrial cancer and esophageal adenocarcinoma
Taking supplements to lose weight, generally not so healthy. At least until recently. Liberty Health Network, LLC (LHN) is expanding the brand awareness of their popular Antioxidant weight loss supplement Slim-EZ by offering the product exclusively on the worlds largest eCommerce retailer Amazon.Com as a lost-leader promotion.
"We've heard of so many stories about people desperate to lose weight, including taking untested and sometimes dangerous supplements." Says LHN Chief Operating Officer Russell Bly. "We have a niche product in our Slim-EZ. This is a premium Antioxidant weight loss supplement that quite frankly has been priced out of the market for many consumers. We wanted to do our part to get this powerful and potentially healthy supplement into the marketplace at a price-point the average person could afford. If we can help just one person reduce or eliminate their cancer risk through weight-loss, it's worth giving up some profits"
"Amazon allows us to take advantage of massive exposure, improved credibility, and an excellent customer buying experience with their eCommerce platform. Because the cost of selling products through the Amazon channel is so attractive, we have been able to pass on savings to end users that we just could not do through our traditional channels. Compared to other methods, there is a very minimal cost of acquisition for new customers with Amazon," said Chief Financial Officer Tracy Grevert.
Recently, LHN has positioned their Slim-EZ product to be sold exclusively through Amazon. What's more, the company has held fast in providing their solid performance guarantee to all Amazon purchases. Simply stated, if the product does not perform to the customers total satisfaction, LHN will refund the product purchase price. And yes, the guarantee does apply if the purchaser does not lose the weight desired! Purchasing Antioxidant Slim-EZ on Amazon may be one of the most risk-free decisions a consumer can make.
Liberty Health Network is one of the nation's leading Direct and Internet Marketing companies with a state-of-the-art Global Distribution facility in Tampa Bay, Fl. For 12 Years, the Liberty Health Network name has been synonymous with high quality Mortechem-Free Nutritional Supplements, Anti Aging Skin Care, and Internet Web Applications. The statements made on this website have not been evaluated by the Food & Drug Administration. These products are not intended to diagnose, prevent, treat, or cure any disease.
Businesses or Individuals interested in distributing Liberty Products or requiring more information on this topic should contact Chief Operating Officer Russell Bly at (813) 774-8191 or e-mail at office(at)libertyhealthbiz(dot)com.
###