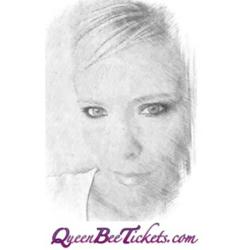 Popular ticket company QueenBeeTickets.com has released an impressive inventory of NHL tickets for sale at fair prices.
Germantown, WI (PRWEB) January 16, 2013
Fans have been waiting for months to purchase Discount Hockey Tickets. At some points, it seemed like this NHL season was never going to happen. Players and fans have already missed a portion of this season due to an extended lockout. Thankfully, the NHL and players recently came to an agreement that ended the lockout and ensured that at least a portion of the 2012-13 season will occur.
On Sunday, January 13, training camps began for all NHL squads. After a short week of practice, the regular season will officially begin on Saturday, January 19. A 48 game schedule has been planned as part of the newly revised schedule.
Saturday will be an incredibly busy day for hockey fans. 26 of the 30 teams that are a part of the NHL will play on January 19 for opening day. For all of the remaining games, teams will only play within their conferences until the Stanley Cup Finals.
The post-season NHL schedule for this year has also been released. On April 30, playoffs will begin for both conferences. The exact Stanley Cup schedule cannot be set since the number of playoff and finals games is not determined until the games occur. However, June 28 is the latest date that the Stanley Cup Finals could end.
Once the 2013 NHL schedule was announced, hockey fans in North America immediately began searching for NHL tickets for sale for their favorite teams. In some areas, tickets are in high demand due to the limited availability that comes from a shorter season.
Fans who want to be sure that they do not miss their favorite games can visit QueenBeeTickets.com now to find a great variety of NHL Tickets for Sale. Whether fans are looking for cheap New York Rangers tickets, Pittsburgh Penguins tickets or Boston Bruins tickets, they can be assured that all of the tickets from this provider are authentic and priced to sell.
QueenBeeTickets.com is a great place to find professional sports tickets for the NHL, NBA, MLB and NFL. However, the website also offers a lot more than tickets for sporting events. Fans visit QueenBeeTickets.com to find authentic tickets to top music and theater events around the globe at fabulous prices.