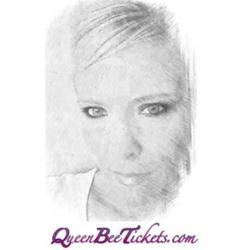 QueenBeeTickets.com, a popular discount ticket merchant based in Wisconsin, is prepared to offer discount Jay-Z tickets during today's public ticket sales.
Germantown, Wisconsin (PRWEB) February 28, 2013
Once Jay-Z and Justin Timberlake announced the Legends of the Summer Tour on February 22, fans were ready to locate discount Jay-Z tickets. Thankfully, excited fans do not have to wait long to secure their Jay-Z tour tickets. The official on-sale for all shows except the July 19 show at Yankee Stadium will occur on Thursday, February 28.
Fans got to enjoy a preview of the Legends of the Summer Tour when Justin Timberlake and Jay-Z performed "Suit & Tie" together at this year's Grammy Awards. On February 22, music fans rejoiced when the Legends of the Summer tour was confirmed.
Both Timberlake and Jay-Z stay busy with their music and other professional endeavors, so this summer's tour will only occur on a limited basis. 12 performances have been confirmed at this point. Two of these shows will take place in Canada, and the remaining 10 shows are scheduled for stadiums in the United States.
Justin Timberlake ticket sales are expected to be high for each of the 12 shows. The tour will run from July 17 to August 16, and visit Toronto, New York City, Boston, Pasadena, Miami Gardens, Philadelphia, Detroit, Hershey and four other cities.
Throughout their impressive careers, both artists have separately performed in sold out venues around the globe. Since the Legends of the Summer Tour combines two of music's most popular performers, it is one of the most highly anticipated tours of 2013.
Fans who want to save money on Jay-Z tour tickets for this summer's performances can visit QueenBeeTickets.com. All of the tickets listed on the site are authentic, and buyers are able to select their seats for each venue. Since high ticket sales are expected, customers should visit QueenBeeTickets.com on February 28 to secure their tickets for this revolutionary and exciting tour.
Live events are exciting to attend, but tickets can be costly. Customers can save money without sacrificing quality when they purchase their event tickets at QueenBeeTickets.com. This popular website offers Broadway tickets, concert tickets, NBA tickets, NHL tickets and so much more at competitive prices. Other hot sellers in the secondary market today include Taylor Swift tickets and Beyoce tickets.