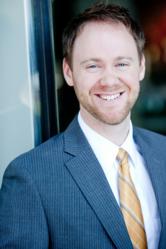 We decided to bring on MedImpact when we saw that it had higher savings on prescriptions.
Fort Worth, TX (PRWEB) May 01, 2012
1Dental.com now offers the MedImpact prescription plan as an inexpensive upgrade to any dental plan purchased through the company.
"We often evaluate the services we offer and see if there is any way to improve them for our members," product development manager Aaron McWilliams said."We decided to bring on MedImpact when we saw that it had higher savings on prescriptions than what we already offered as well as better customer service and an online price checker."
Prescription Savings
MedImpact plan members can save an average 15-60% on generics and 15-25% on brand-name prescriptions. This plan offers an especially compelling value for the whole family, since it only costs $10.80 per membership account (not per person) for a full year of prescription savings. The plan is designed so that the savings on filling just one or two prescriptions all year could easily make up for the cost of the plan itself.
The MedImpact plan is accepted by more than 58,000 pharmacies nationwide, including familiar names like Walgreens, CVS, Walmart, Target Pharmacy and Rite Aid Pharmacy. Participants simply present their membership card at participating pharmacies to receive instant discounts. Over-the-counter medication is also discounted if accompanied by a written prescription.
Prescription Cost Checker
Another distinguishing feature is an online price checker where you can easily compare savings on prescriptions to get the best price for what you need. That way, if some people already have a prescription plan with their own health insurance, they can decide to use MedImpact whenever it saves them the most money. You do not have to be a member to access the prescription cost checker.
"We think the price checker may be the best thing about it, because our members love being able to check dental prices online before they go in," McWilliams said. "It only makes sense that checking prescription prices online would be a great feature as well."
To use the price checker, you can search for a prescription drug and click the "change" link under the pharmacy name to check prices near you. This allows you to hunt for bargains from home as well as see how much you can save by switching to generic brands, comparing similar drugs or ordering them by mail, which can be a big advantage for those who have regular prescriptions.
Dental Plan Upgrade
The MedImpact prescription option can be added to the dental plan during sign up. Current dental discount plan members who already have a different prescription plan through 1Dental.com can request a free upgrade to MedImpact by sending a re-fulfill request to the 1Dental Customer Service department.
"We're excited to open up this new prescription discount opportunity through MedImpact," CEO Randall Meinen said."We really believe that our members will save more with this product."
The MedImpact prescription plan is currently not offered in Washington State. The CVS Caremark prescription plan is offered to Washington residents in its place.