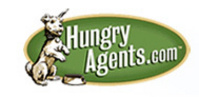 St. Louis, MO (Vocus) October 11, 2009
HungryAgents.com, an online real estate portal that matches home sellers and buyers with full service REALTORS® offering discounted commissions, announces pockets of real estate activity throughout the country. Areas range from Seattle, with the lowest real estate commissions in the country (less than 4%) http://realtors.hungryagents.com/seattle-discount-realtors.asp to Fairfax, Virginia (the most active are on HungryAgents.com), learn more at http://realtors.hungryagents.com/washington-dc-discount-realtors.asp There are numerous areas in the country with discount real estate commissions of 5.0% or less, including Washington, D.C., Salt Lake City, Cincinnati, San Francisco, Chicago, Houston, Orlando and dozens of others.
The HungryAgents.com business model works as well in downturn as robust real estate markets. When property values are low, homeowners need to maximize the net proceeds from the sale of their home, HungryAgents.com does that by matching sellers with discount REALTORS® offering full service listings. REALTORS® can use HungryAgents.com to find new home buyers and sellers without having to engage in long-term expensive advertising campaigns that may or may not work. All of this culminates in areas of robust real estate activity, hungry real estate agents compete for business with home buyers and sellers and everyone wins.
About HungryAgents.com
HungryAgents.com matches buyers and sellers with REALTORS® in their area who provide full service and are ready to reduce their real estate commission to compete for the home buyers' and sellers' business. Through a network of more than 9,000 registered REALTORS® nationwide, HungryAgents.com provides an online portal allowing buyers and sellers to register with HungryAgents.com for free, entering type, price range and general location of the property they wish to buy or sell, while still preserving their privacy. The contact information of the buyer or seller is held privately by HungryAgents.com while the general information regarding the property is sent to the registered REALTORS® in that area. Our member REALTORS® review the transaction information and then bid for the business by offering reduced real estate commission rates to home sellers and for buyers the percentage of the total buyer-side commission they are willing to return. (Rebate offers void where prohibited. In some states offer is restricted to a credit at closing.)
For more information, visit http://realtors.hungryagents.com/.
###