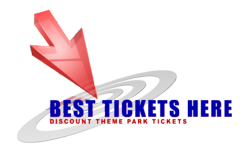 Disneyland... will stay open for 24 hours
Anaheim, CA (PRWEB) May 13, 2013
Best Tickets Here is a retailer of discount tickets for Disneyland, and has confirmed they have park hopper tickets available for the event.
For more information on how to get discount tickets for Disneyland for this event, please visit http://www.bestticketshere.com/disneyland-hopper-tickets/.
Disneyland has announced that it will commemorate the release of the newest Monster's Inc. film, "Monster's University." Their parks in Southern California will stay open for 24 hours, from 6:00am on May 24th until 6:00am on May 25th.
This Memorial Weekend celebration will include very special events for the whole family to enjoy. Mickey and the gang will be having a late night pajama party in Toon Town for the kids, and the Fantasy Faire Royal Theatre is going to be transformed into a dance hall with music and dancing. And of course, no Monster's University spectacular would be complete without being able to visit the new Monster's University Dorms in Hollywood Land, or seeing the new Monster's University float in the Pixar Play Parade.
If you are a fan of the movies or of Disney, this is an event you don't want to miss.