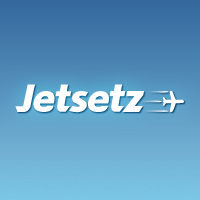 "When it comes to booking travel online, people want the best of both worlds."

Steve Barber - CEO of Jetsetz.com
San Diego, CA (PRWEB) November 01, 2011
Jetsetz, Inc. is a full service travel agency that specializes in discount leisure travel. Jetsetz provides access to this discount travel inventory though its travel website http://www.jetsetz.com.
When the CEO of Jetsetz, Steve Barber was asked if he was concerned about launching a travel website in the middle of a recession, he replied "yes, but we are also cautiously optimistic. We built this website during the recession, so we understand what people are looking for in a travel website. When it comes to booking travel online, people want the best of both worlds. People want to find the best price, but they also want to travel comfortably. They want all the booking tools of a travel agent, but it needs to be easy to use. Finally, they want the independence to book online, but they also want someone to help them if they have a question or need to make a change. Based on these 3 fundamental, yet contradictory needs, we created Jetsetz.com."
Providing Value
"Everyone is watching their pennies right now, states Steve. So we developed Jetsetz.com with that concern in mind. Our proprietary "multi-threading" technology enables our clients to search for discount travel inventory on multiple wholesalers simultaneously. The end result of this technology is that our clients can search our wholesale travel inventory and book cheap flights, discount business class tickets, last-minute hotel rooms and bargain rental cars directly through the website and save a substantial amount of money. Whether our clients are searching for the cheapest flight to London or looking for a 5 star hotel in Las Vegas for a 2 star price, they will find exceptional value on Jetsetz.com."
Saving Time
"Jetsetz was created with our clients busy schedule in mind, states Steve. With an elegant, yet simple to use interface, Jetsetz.com is fast, informative and easy to use. "Nobody has any spare time anymore, states Erica Duffy, COO of Jetsetz. We worked hard to create a website that provides all the information that our clients need to make a decision, yet is easy to use. It took a lot of work to integrate all of the travel agent tools into the user interface, but when we were finished, it was worth it. Get in, get out and get on your way was our goal when we were designing the website. A user can now complete a complex multi-leg, international travel booking in 3 steps, so we are extremely happy with how the website turned out.
Exceptional Customer Service
Jetsetz confirmed their commitment to providing great customer service when they chose to locate their office and call center in downtown San Diego, California. "We might have been able to save some money by moving our call center off shore, but the quality of service would have suffered, states Erica. Unfortunately, many people choose a travel website based on price. It is only when they need assistance that they realize that they get what the paid for. Cancelling an airline ticket after the 24 hour airline cancellation window can be very expensive. If we notice an issue in the problem queue of the website, we do not wait for the client to contact us, we contact them. This allows us to solve the problem before it is too late and save our clients from being charged excessive fees by the airlines. "Our primary focus at Jetsetz has always been the client, states Steve. We built our whole business model around customer service and this commitment to quality permeates everything we do. Whether the client books online, calls our toll free number (855) JET-SETZ, or walks into our office, we always make the extra effort to ensure that the client leaves satisfied. It is this commitment to service that is going to allow us to become successful, regardless of the recession".
About Jetsetz.com
Jetsetz.com is an online travel website that enables travelers to search for and book discount flights, hotels, rental cars and travel insurance. Jetsetz.com is owned by Jetsetz, Inc., a California Corporation that is located in San Diego, California. For more information about the website and the company, please visit http://www.jetsetz.com.
###