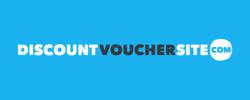 DiscountVoucherSite.com is a cut above the rest, with its diverse blog which provides many more money saving tips than just using vouchers and codes, taking an active interest in helping people adjust to budget changes
UK (PRWEB UK) 6 August 2012
Yet as Trading Standards found out when they began to research websites which offer discount vouchers and voucher codes they are not as similar as they may first appear, and with warnings about poor customer service being sent out to successful corporate discount sites such as Groupon, now might be the time to reconsider where to source out the best discounts and deals. With this in mind, here are a few elements savers should consider when looking for an online discount with vouchers or codes.
A Successful Website Expands Its Brands
Unlike specialist voucher or DailyDeals websites which limit the brands they support in the hope of appealing to a very specific target market, DiscountVoucherSite.com has an inclusive outlook, supporting a wide range of brands across all sectors and price ranges. This way, the owners of the site help to ensure that independent companies are afforded the same online coverage as much bigger corporate businesses, allowing them to better thrive in an uneasy economic period where competition can be stifling. As well as nurturing young companies, the site seems keen to provide exclusive discounts from trustworthy favourites such all-purpose store Argos, high street fashion chains New Look and Next, and even film rental companies such as Blockbuster and LOVEFiLM. New analysis on the dynamics of successful business models for discount deals and voucher code sites suggest that companies should be prepared to have their sites evolve and grow with incoming trends if they are to prove themselves viable in the long term.
A good voucher site shows signs of evolution
Many owners of voucher sites are already starting to think about how they might set their hub of deals apart from hefty competition. After serious customer service complaints against popular market leaders such as Groupon, watchdogs have been drafted in to get to the bottom of the situation, and current speculation is that perhaps there will be shake-up in the sector, giving managers of smaller vouchers and code sites the opportunity to be recognised for their ethical standards. Some business owners, (such as those responsible for VoucherCloud or MyVoucherCodes.co.uk) have opted to go down the transmedia route, focusing on new applications which make vouchers available to redeem on mobile phones, and making their presence known across a number of social media platforms.
Support, Advice and Lots off the Price
Yet in terms of the support and advice on offer, by far the most committed website to informing savers about how discount deals and voucher codes can be best utilized in every day scenarios, DiscountVoucherSite.com is a cut above the rest, with its diverse blog which provides many more money saving tips than just using vouchers and codes, taking an active interest in helping people adjust to budget changes they may have had to make in the recession without feeling as if they must lose parts of their former lifestyle completely. Currently, the blog delves into subjects such as how to enjoy a budget day out at a popular theme park, how to make concessions to your wardrobe without losing your sense of style or identity, and how to ensure that your household bills are always affordable with the help of energy saving tips, vouchers and codes.
While websites with more monetary resources may be able to scramble further up the listings of search engines or get more luxury deals, few show such devotion to the long-term happiness of those browsing the site than DiscountVoucherSite.com, which works to provide much more than magic numbers or golden tickets, preferring to ensure that people know how they can cut their monthly outgoings and avoid debt and overspending.
Design and Functionality
The design features and overall functionality of a website are incredibly important when deciding whether it will be efficient enough for your intended purpose. On an encyclopedia site which contains thousands of possible points of interest, for example, people would probably want to be able to go directly to a letter of the alphabet or a single definition while still having the option of browsing the whole book at their leisure. In the case of a discount voucher site, the desired result is much the same. With thousands of deals at savers fingertips, being able to navigate through them at their own pace is the key to an enjoyable consumer experience, whether visitors want to do a quick search for a single item or shop, or whether they want to treat the site like a space for virtual window shopping.
Just as it is in window shopping, it is vital that savers ensure that the discount site they choose is transparent about what each of their promotion actually includes, or else like many of the websites currently under investigation, the site will be branded untrustworthy. The most popular discount voucher sites are the ones which have a sophisticated aesthetic while still being accessible to consumers of all levels of computer literacy, because nothing can be concealed in their simplicity. DiscountVoucherSite.com has a stylish colour coded search function which makes it incredibly easy for users to find out what the deal entails judging by the tab it is categorised under, so there is no room for confusion.
Summary
In conclusion, though some discount deals and voucher code websites have found themselves under scrutiny in recent weeks, this is in no way a reflection of the discount deals sector in its entirety, and there are still flagship companies which can be depended upon to set a positive example to the rest of the sector. Sites such DiscountVoucherSite.com and MyVoucherCodes.co.uk have thus far proven popular with consumers as a result of their user friendly interfaces and insight into what consumers want.
Visit http://www.Discountvouchersite.com today.