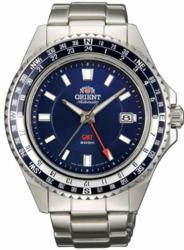 The weather, nautical information and a directional compass are standard on some wristwatches.
San Francisco, California (PRWEB) January 26, 2013
Watches remain in use worldwide as a preferred way to note the time or to make a fashion statement. A new website to purchase popular brands of watches is now launched online. The Watches Shop company has created its new discount watches website to promote its growing inventory of decorative, sport and classic timepieces. The current pricing ranges from 30 to 80 percent off the MSRP.
The pocket watch was first used in Europe in the 1500s and the first wristwatch was developed in the 1920s. Apart from the ability to know the current date and time, modern watches are now able to supply more useful data. The weather, nautical information and a directional compass are standard on some wristwatches.
The various styles that are now included for sale online are designed to offer more variety to consumers who plan to purchase on the Internet.
Names like Invicta, Swiss, Citizen, Seiko, Timex and Stuhrling are some of the largest manufactures of watches for men, women and children. The retail pricing that is attached to these modern timepieces can fluctuate depending on the retailer advertising the total cost. The Invicta company produces a replica watch line that is designed to complement some of the more expensive brands. These editions are now in stock at the WatchesShop.org website for easy browsing by consumers.
To celebrate the launch of the company website, markdowns in price have been added to all in stock brands. These new price drops are offered at discounted pricing to help introduce this new company to consumers. Accurate photos, descriptions and links to accessories are now provided on the company website. These have been added to help anyone performing price checking or research about particular brand to find information quickly.
New watches are now added to the company website each day as stock is received and pricing is adjusted for current sales and promotions. Those searching for a watch for a man can use the easy to use search feature now online at http://watchesshop.org/3291-Mens_Watches.html.
About Watches Shop Co.
The Watches Shop Co. has been a successful offline seller of quality timepieces and has now launched its new company website online. This brand new resource holds one of the largest watch inventories that can be found online for discounted prices. By stocking inventory for individuals and families, this company is able to cover all requests for quality merchandise sold at under MSRP prices. The Watches Shop Co. provides accessories along with its inventory to offer one of the easiest to use search systems online. Batteries, bands and common accessories are offered for direct sale to consumers to supply a one-stop shop solution online.