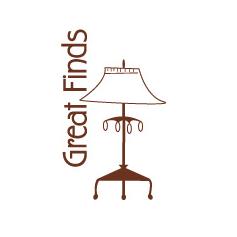 San Francisco, CA (Vocus/PRWEB) June 03, 2011
Spring cleaning is all about out with the old and in with the new. On the May 16th episode of the Today Show, the hosts gave viewers some ideas for ways to refresh the look of their house, and offered tips on ways to save on their purchases, including outlet shopping. Since spring is a popular time to sell a home, the show also gave advice on staging a home to make it appealing to buyers. Chris Reddy, owner of San Francisco interior design service Great Finds, examines the Today Show's tips, and offers even more ways for buyers to save.
The Today Show's Janice Lieberman touted the super savings of outlet shopping, and noted that buyers at these stores save because a lot of the furniture is made just for the outlets. Reddy notes that although it's less expensive than retail, the outlet furniture may not be such a deal, after all.
"From my experience, much of the merchandise is cheaper because it's made cheaper—less detailing, less desirable and thinner fabrics, colors that are not quite the rage," she says. "Sometimes you don't realize what a bargain it isn't until you get home and have recovered from the shopping frenzy."
Reddy's service offers clients exclusive access to the trade-only (interior designers / architects) San Francisco Design Center showrooms, where they can save 30% to 80% off on designer furniture without having to wait for a sale or settle for a knock-off. The Design Center's collections are specially chosen for their high quality, super condition, and best value.
"You get the same premium quality and workmanship these top manufacturers are known for. The Design Center showrooms have all the current fabrics and finishes that are in demand, only priced at thousands less," she says.
Also on the May 16th episode of the Today Show, Jane Paulie did a segment on staging and sprucing up a house before selling. Real estate expert Barbara Corcoran joined her to explain how to make a home appealing to buyers. She advised removing all clutter and buying a few key pieces to show off the home's potential.
This is an excellent way to get a house in top shape for selling, agrees Reddy. She frequently assists clients with choosing discount furniture for San Francisco stagings.
"Great Finds is a super source for those staging their own home and getting a fresh new look without paying top dollar. We have tons of unadvertised designer furniture and accessory bargains unavailable to the public," says Reddy.
To benefit from interior design expertise and access to an exclusive selection of designer furniture, schedule a tour with Great Finds at (415) 658-9304 or visit http://www.greatfinds-bayarea.com.
About Great Finds
Great Finds is an interior design company that specializes in a range of design services in San Francisco. Great Finds enables the public to purchase internationally-acclaimed brands of designer furniture at exclusive trade-only discounts and offers custom-tailored shopping experiences at the many buildings and showrooms of the San Francisco Design Center (SFDC) district. Great Finds serves all communities of the San Francisco Bay Area. They also ship out of state.
# # #