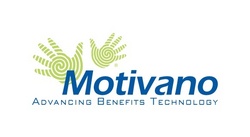 We are continuing to upgrade and enhance the many features and benefits of SmartSavings
TAMPA, Fla. (PRWEB) October 28, 2008
Motivano's SmartSavings Member Discount Marketplace will now feature the ability for clients to post corporate announcements, reducing email blasts and ensuring all employees or members, including those without corporate email addresses, can log into their discount marketplace and read the announcements.
SmartSavings is the largest and most successful member discount marketplace in the United States and United Kingdom. Launched in 1999, SmartSavings started out providing employees at member companies with a shopping portal where they could enjoy an array of discounts from a small but solid list of vendors. More than nine years later, SmartSavings now features a full menu of special promotions, limited-time offers, and countless discounts with thousands of national brands and local merchants.
Announcements will add to the many standard features and benefits of SmartSavings, including multiple client branding options, "most popular deals" area driven by user click-throughs, "my local merchants" accessed by entering a zip code and allowing members to suggest local merchants, "new offers" section which identifies the 10 newest merchants recently added to the site, and "my favorite merchants" which allows members to select favorite merchants for quick navigation.
Complementing a corporate intranet, the new Announcements feature will allow the assigned administrator to easily add postings including benefit updates, ticket sales, volunteering, donations, and company sponsored events, parties and much more.
"We are continuing to upgrade and enhance the many features and benefits of SmartSavings," said Karin Towry, Product Manager of SmartSavings. "The web-based portal is not only a shopping marketplace but can be used to add voluntary benefits and other corporate intranet features. Best of all, it requires minimal supervision and no maintenance by the company administrator."
Release Summary:
About Motivano Founded in 1999, Motivano is a leading employee benefits technology company, providing cutting-edge, cost-free solutions to thousands of companies. We are the market leader in secure technologies to manage Employee Discounts, Voluntary Benefits, and Incentive and Payroll Cards. Serving over 4,700 corporate and government employers, Motivano's clients also include numerous Fortune 100 and Fortune 500 employers such as Wachovia, Citi, GSK and Time Warner, as well as thousands of small to mid-size companies.
Keyword Tags: corporate discounts, discount marketplace, employee benefits, employee discount, employee discount program, employee discounts, employee shopping, member discount, member discount marketplace, member discounts