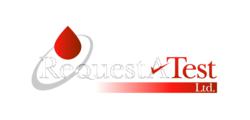 Brecksville, OH (PRWEB) April 01, 2013
This April, Request A Test, a leading national provider of direct to consumer lab testing, is helping their customers to celebrate spring with 10% off of all STD lab testing orders. The changing of the seasons is a great time for everyone to make a fresh start and refocus on their health. Getting tested can make people aware of health problems that require their attention or just give peace of mind. To take advantage of this savings opportunity, just use the discount code STDD10 when placing an STD testing order. Request A Test offers a wide range of STD lab tests that are affordably priced and easy to order. Tests can be ordered individually or in cost saving packages like the Peace of Mind which offers 10 bundled STD tests for a comprehensive health screening. With 1000's of lab locations across the United States to choose from, monitoring your sexual health has never been easier.
STD's are one of the most critical health problems facing the United States today. The Center for Disease Control (CDC) estimates that there is an average of 19 million new STD infections every year. Many go undiagnosed because some STD's can go long periods without displaying any symptoms or have symptoms that are similar to other common health problems like the flu. STD's are a concern for people of all ages. Anyone who is sexually active is at risk and the only way to accurately diagnose an STD infection is through lab testing. CDC studies indicate that more than half of the people who should be screened go without being tested. STD's are often easily treatable when detected early but can cause lifelong health complications if they go undiagnosed. Simple blood and urine tests can be used to identify most STD's within a few months or sooner of infection.
"Getting tested for STD's is so important for helping people to monitor their health," says Noelle Perez, founder and President of Request A Test. "The start of spring is a great time to start paying more attention to health issues that someone may have been putting off. What better way is there to start off a season of new beginnings than by giving yourself and your loved the ones the peace of mind that comes from knowing that you are doing everything you can to take care of your health. Request A Test is committed to providing anyone who needs STD or any other type of lab testing with an affordable, convenient option that doesn't require the use of insurance or needing to obtain an order from a doctor."
Celebrate this spring with a fresh start on protecting your health. Order STD testing today from Request A Test and use discount code STDD10 when placing an order to save 10%. Hurry, this offer expires April 30th, 2013.
For more information about this promotion as well as any of Request A Test's services or to place an order call 1-888-732-2348 or visit their website at http://requestatest.com/.
About Request A Test
Request A Test is a national lab testing service operating on the edict that knowledge is power. Dedicated to providing outstanding customer service, same-day testing, no hidden fees and an informative, easy to use website, Request A Test is partnered with two of the largest certified laboratories in the country to ensure clients receive affordable and accurate information in a high quality, professional setting.