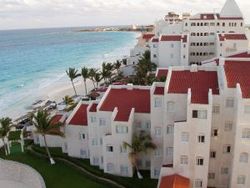 (PRWEB) February 19, 2008
With Valentine's Day here, Hotel Club took to the streets to see if love is still in the air? With orders for roses (red or any colour) keeping florists worldwide busy and trying to keep up with the demand (before stocks run out!), restaurant tables filling up with specially selected menus and hotels providing special packages for that one special night ... it appears that our Valentine's Day lovers are becoming losers ... leaving their flower orders, discounted hotels and restaurant bookings until the last minute.
Over 40 percent of people that HotelClub.com spoke to indicated that they are a Valentine's Day loser -- leaving their plans to the last minute and sometimes not being able to get their first preference of gift, hotel booking or restaurant booking.
In a further step away from filling the air with love, 30 percent of people indicated that they do not celebrate Valentines Day! But fear not, there are still some true romantics are heart out there -- 30 percent plan their Valentine's Day ahead to indulge their loved one.
And just in case you fall into the category of Valentine's Day loser, HotelClub.com can help you out with your hotel booking -- rooms still available in key romantic destinations around the world including Paris hotels, Sydney, Prague, Melbourne and Rome.
People with an interesting Valentines Day lover or loser story are encouraged to share their story on Hotel Club's blog.
# # #