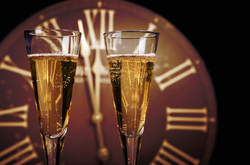 Washington, DC (Vocus) December 29, 2009
Dish+drinks is hosting a New Year's Eve celebration on December 31st that will suit both theater goers and patrons looking for the ideal location in DC to welcome in the new year.
Situated within walking distance of The Kennedy Center, Dish+drinks has long been recognized as an ideal pre-theatre destination, and New Year's Eve is no exception. A pre-theater menu is available for reservations from 5pm for $45, featuring a choice of appetizer, entrée and dessert from the a la carte menu and the New Year's Eve specials, and also includes a celebratory glass of champagne. For those looking for a location to linger and enjoy the evening with family and friends to toast in the New Year, the 8pm reservation time offers the chance to indulge in the luxurious menu offerings, and explore the excellent wine selections. Dish+drinks is probably one of the best choices for such a special evening! Come and enjoy a truly special evening with friends and family in this stylish and cool neighborhood restaurant.
Reservations are limited and required for this special evening. Please either call on 202-338-8707, or email manager (at) dish (dot) com to make a reservation. Remember to specify a time preference – the earlier booking times are reserved for diners who will be leaving for theater performances. A credit card is required for all reservations; unfulfilled reservations will incur a $50/person charge.
Come and celebrate at Dish+drinks: say farewell to the old year and welcome the New Year in style.
Happy Holidays from DISH+drinks!
###