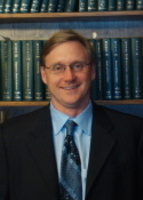 This is good news for New Jersey homeowners who may have been subjected to fraudulent foreclosure procedures known as 'robo-signing'
Westwood, NJ (PRWEB) March 24, 2011
According to a recommendation filed on March 18th 2011 with Hon. Mary C.Jacobsen, P.J,. Ch, of the Superior Court of New Jersey Chancery Division, Docket No:. F-059553-10, Ally Financial Inc., Bank of America Corp., JP Morgan Chase & Co, Wells Fargo & Co, Citigroup Inc., and OneWest Bank, agreed to the appointment of a court-appointed lawyer, or special master, to examine foreclosure procedures in New Jersey.
"This is good news for New Jersey homeowners who may have been subjected to fraudulent foreclosure procedures known as 'robo-signing," says Josh Denbeaux. Robo-signing is a practice where bank and mortgage servicers signed mortgage and court documents without verifying their accuracy.
"The appointment of the special master is a step in the right direction to make sure that the proper documentation is filed in a foreclosure case moving forward. But now we must look at the thousands of cases before the courts now that may not have been properly reviewed and signed. The extent to which the banks are aware of improper paperwork still in the pipeline is anyone's guess. The only way to really find out is to question the evidence and follow the proper procedure of the Courts," says Josh Denbeaux
The problem of improper paperwork being part of the documentation of thousands of foreclosures cases across the country is what all 50 State attorney generals are looking in to as part of the Mortgage Foreclosure Multi State Group headed up by Iowa Attorney General Tom Miller. As they review and try to decide what needs to be in the way of sanctions and moratoriums on foreclosure proceedings, class action suits are arising against banks in an effort to protect homeowner's rights, such as the class action complaint in the United States District Court for the District of New Jersey Docket No.: 11-CV-1432 filed by Berger and Montague on behalf of all New Jersey homeowners whose mortgage loans have been serviced by CitiMortgage, Inc.
"It is a matter of lack of conscience and lack of ethics that created the problem as it stands today. The home owner has rights that the courts will uphold – it is up to the homeowner to find out what their rights are – and that is where we come in. Our job is to get the facts and advise what the homeowner's rights are and the proper next steps to save their home. We are proactive and fight for the homeowner and are keeping New Jersey families in their homes," concludes Josh Denbeaux.
The lawyers at Denbeaux & Denbeaux fight for the rights of all homeowners. If you have questions or if you feel you might be getting taken advantage of, or you are in default, or are nearing default, or have refinanced and something doesn't seem right, you need to talk to a lawyer and get a consultation to find out what you don't know. Call Joshua Denbeaux of the Westwood, New Jersey, law firm, Denbeaux and Denbeaux to answer your questions at 201-664-8855. or send an email to pr(at)denbeauxlaw(dot)com
# # #