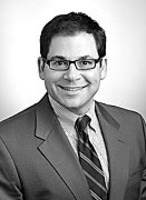 Mr. Cook's departure, following Disney's acquisition of Marvel, confirms that entertainment's
New York (PRWEB) September 21, 2009
Professor Vincent Presti of I Wanna Be On® takes note of Disney's latest move with the abrupt departure of Dick Cook from Walt Disney Studios. Professor Presti told his students that, "Mr. Cook's departure, following Disney's acquisition of Marvel, confirms that entertainment's "old guard" is being replaced with new media innovations and programming that will allow a greater audience to participate in some form of "celebrity reality."
Professor Vincent Presti has been closely following Disney for decades as an incubator for media innovation. In 1984, Professor Presti suggested to Mr. Luther Marr, a top Disney management executive, to bring the Disney brand to Broadway. He also met Mr. Cook at Walt Disney World in the 1970s.
During a spirited classroom discussion at his Chelsea Loft studio, Professor Presti suggested to some students to think about positioning themselves for new opportunities that could be deployed successfully across multi-platform media channels simultaneously. He points to Disney as a case study in "Multi-Platform Media Convergence." According to Professor Presti, "Disney has the opportunity to launch new television and Internet networks, such as The Disney Cartoon Network, The Disney Game Show Network, and The Disney Theme Park Network (filled with reality programming, e.g., Real World set in Fantasyland)."
With his pioneering company, I Wanna Be On®, Professor Presti encourages student, individual and business clients to develop problem-solving strategies from a "celebrity reality perspective."
An anonymous student took video footage from an earlier virtual pitch class and posted it on YouTube to spark interest in the I Wanna Be On® media development method.
Regardless of the classroom excitement, I Wanna Be On® sends out its best wishes to Dick Cook and cordially invites Bob Iger for lunch next time he visits New York City. I Wanna Be On®, has some ideas that will make Disney the Microsoft of the entire entertainment industry!
About the Company
Founded in 2006, I Wanna Be On® is a pioneering empowerment media organization. Our first-look deal with CBS Television to develop legal-themed reality programming evolved into an Internet media enterprise focused on helping individuals and businesses improve their daily routines through imaginative, problem-solving exercises.
Professor Vincent Presti, Founder and CEO, was a former associate at Wilson Sonsini in Palo Alto and closely follows trends in Silicon Valley.
For additional information, you can visit http://www.iwannabeon.com, send an e-mail to info (at) iwannabeon (dot) com, or contact Professor Presti directly at 212 924 3901.
###