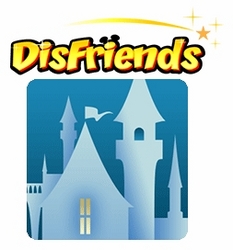 DisFriends is a place where fans of all things Mickey can express themselves, get to know each other, and share their Disney favorites
Buffalo, NY (PRWEB) September 29, 2008
Hold on to your mouse ears because the world's first social network for Disney enthusiasts has launched at DisFriends.com. The website gives Disney fans worldwide a central meeting place to mix and mingle. Members can create their own customized profile page, share photos and journals, and correspond through special interest groups, discussion forums and real-time chat.
"DisFriends is a place where fans of all things Mickey can express themselves, get to know each other, and share their Disney favorites," says Trent Schwartz, DisFriends founder. "It's quickly becoming the town square of the online Disney world."
Unlike mega networking sites such as MySpace and Facebook, DisFriends.com is part of a trend towards "niche" social networking. It's a growing phenomenon that sees web users choosing to connect with people who share common interests or hobbies. And for millions of people around the world, Disney is more than a hobby, it's an obsession. The site caters to every fan whether their passion be watching Disney movies, playing Disney games, taking a Disney vacation or simply everything about the Mouse.
Schwartz, who also founded Disney music site MagicMusic.net in 1997, launched DisFriends after recognizing an unfilled need in the online community. He realized that most fan forums engage users on specific topics but don't necessarily encourage participants to get to know each other on a personal level.
"I wanted to create a special place where people who appreciate the magic of Disney are able to come together to have fun and inspire one another," says Schwartz. "What makes DisFriends unique is that we encourage fans to share about both Disney and everyday life - whether that is their next Walt Disney World vacation or what they did on the weekend."
Share the Magic Contest:
To celebrate the launch, DisFriends is hosting a contest inviting fans to share a favorite Disneyland or Walt Disney World vacation tip. A randomly selected winner will win $100 Disney Dollars and will get to "share the magic" by randomly selecting one of their friends on the site to receive an additional $50 Disney Dollars. Visit DisFriends.com for complete entry details and contest rules.
###