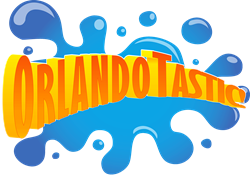 is driven to bring its readers the latest and greatest Orlando news, rumors stories, theme park secrets, and special discounts.
Orlando, FL (PRWEB) March 12, 2011
The problem with the previous vacation blog was that it didn't have a strong subscriber base. Although it was successful in driving new traffic to the blog, the subscriber base was not growing. It was determined that a complete overhaul of the blog was necessary, starting with content and ending with a whole new brand. Immediately after the launch of the new OrlandoTastic blog, it was evident that readers were responding as hoped. More people began finding the blog, page views went up, more people were subscribing, and more people were participating and giving the blog feedback.
This blog is an important asset to the DWTickets.com network, and in the efforts to transform the simple vacation blog into the new OrlandoTastic, the following strategy was created and implemented, as described by one of the blog's administrators;
"1. Re-brand – The first step we found necessary was to give the blog its own image. We needed to come up with a unique name that defined what the new blog was going to be about. We named the blog OrlandoTastic, had a logo drawn up, and a color scheme to match its new persona.
2. Refocus – The content of our original blog was simply associated with our e-commerce site, DWTickets.com, offering DWTickets.com. Most of the posts were drawn from news and announcements from the theme parks featured on that site. However, the new site is now focused on "is driven to bring its readers the latest and greatest Orlando news, rumors stories, theme park secrets, and special discounts.". We made this decision by answering the simple question "What type of information will be most useful to our readers?"
3. Redesign – With our new brand, new name, new logo, and new focus, we had our blog professionally redesigned to bring all of these themes together. Most of the creative work had taken place in the previous steps, so this part was easy. Just pass off the game plan and see what a designer to accomplish for you.
4. Reengage – Our old blog was perfect for what blogs were originally designed to do. We would publish a post, and hopefully readers would read it. Our new blog however engages our visitors in so many more ways, and encourages them to take additional action. We now ask readers to email us directly at our special tips email address. We ask them to comment on stories, or concerns they may have on a particular event. We have associated Twitter and Facebook pages, allowing them to stay in touch with Orlandotastic, and to follow us with whichever social media vehicle they are most accustomed to."
"Orlando is such a growing vacation destination, so much more dynamic and exciting than just the theme parks," explains Dawn Nikithser, writer and editor. "This repositioning gives us whole new ways to share all the best of the area, from major attraction news stories to smaller pieces about local arts and culture."