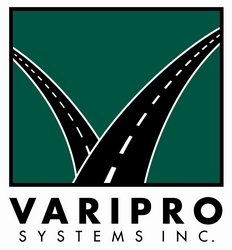 Lodi, California (PRWEB) April 14, 2009
California dump truck companies are realizing greater operating efficiencies in their truck dispatching services through 3G technology. Varipro Systems Inc., based in Lodi, has developed 3G Dispatch Delivery, new transportation software that enables fewer dispatchers to handle a greater number of trucks through e-mails, text messages or voicemails.
Traditionally, dispatchers have used a number of methods to deliver dispatches to drivers, including outbound calls, answering machines, voicemail systems and Web-based dispatching, with mixed results. These methods proved time-consuming for dispatchers handling large volumes of calls, and troublesome for companies using Web-based programs that could leave their information vulnerable to hackers. Varipro Systems' software use 3G technology, tailoring methods of dispatch to what's most convenient and efficient for each driver, while protecting vital information.
"Our 3G Dispatch has become very popular and with the addition of text, e-mail and voicemail, we expect it to be more popular than ever," explains Thomas Burlington, president of Varipro Systems. "The voicemail system is rock solid with more than 10,000 drivers using it now, and we will certainly be adding more this year. The text, e-mail and voicemail together form a complete dispatch delivery solution."
With 3G Dispatch with Dispatch Delivery, a dispatcher is able to send e-mails or text messages to each driver who has an e-mail address or a cell phone with text messaging, and convert the text to speech to create a voicemail for drivers without e-mail. Dispatchers report that Varipro Systems 3G Dispatch is cost-effective and saves two to three hours of dispatch time daily, freeing up dispatchers to handle more trucks.
"Finally, a program that saves my company both time and money," said Chuck Jones, dispatcher and scheduler with Valley Aggregate Transport, which uses 3G Dispatch. "Gone are the days of calling each driver to give their next day's dispatch. With nearly 200 drivers, the amount of time saved by this feature allows more time to complete other work. I estimate I can dispatch my drivers in 10 to 15 minutes."
Ken Talley, president of Talley Oil, praised the speed and efficiency of the system: "The e-mail dispatch saves a whole lot of time: no double entry. Enter the information one time and press a button and the driver has the exact information, instantly."
For drivers, the Varipro 3G Dispatch system allows anytime access to dispatch information such as start times and directions to job sites, without the need to call the dispatcher. Drivers see only their own dispatches, and information cannot be accesses by unauthorized personnel or former employees, keeping information secure. The system automatically creates a record of communications, including dispatch times, message retrieval times and phone numbers used to access information.
For more information about Varipro Systems or 3G Dispatch, visit Varipro Systems Inc.
About Varipro Systems:
Varipro Systems Inc. has been the leading developer of transportation management software for the dump truck industry for more than 30 years, and has introduced many other innovations to the industry. Founded in 1978, the company offers a wide range of products and services designed to offer a complete trucking dispatch software solution to the dump truck industry.
###