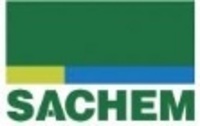 Displacement chromatography is very useful in protein purification, oligonucleotide purification, quality assurance, biocomparability, and process control. As chromatographers we want to understand available purification tools and how to pick the best one for our specific applications
AUSTIN, Texas (PRWEB) May 6, 2008
SACHEM's displacement chromatography services include:
-- Online displacement chromatography course - interactive, customized, simulation-based program that enables users to gain a deeper understanding of displacement chromatography.
-- Onsite seminars - SACHEM's Displacement Chromatography Seminar details concepts of displacement chromatography and resulting outcomes using SACHEM displacers, with time allotted for discussion regarding the customer's specific separation challenges.
-- Onsite consulting - SACHEM offers 1, 2 and 5 day sessions tailored to meet specific application at customer labs and plants.
-- Purification services - customized, contract purification services for customers desiring SACHEM's expertise in executing efficient, reliable, accurate displacement chromatography.
"Displacement chromatography is very useful in protein purification, oligonucleotide purification, quality assurance, biocomparability, and process control. As chromatographers we want to understand available purification tools and how to pick the best one for our specific applications," commented Dr. Barry Haymore, Director of New Technology at SACHEM. SACHEM's service program offers various levels of support based on customer displacement goals and expertise. Through these services, customers will gain a deeper understanding of the technology and develop the ability to apply and optimize displacement chromatography in their labs and plants.
SACHEM, Inc. delivers highly pure, precise and innovative chemical solutions designed to solve the most demanding and challenging applications. For over 50 years SACHEM has provided chemical solutions and services to customers in key markets including electronics, biotechnology, starch modification, polymers, catalysts, pharmaceutical and agricultural chemicals. Based in Austin, Texas, SACHEM's expanding worldwide operations include manufacturing and research facilities in North America, Europe and Asia with a global service network and presence spanning over 30 countries.