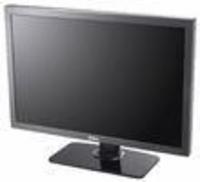 We're excited to bring DisplayPort to customers and to the industry. The 3008WFP with DisplayPort technology will take the digital viewing experience to a whole new level.
LAS VEGAS (PRWEB) January 7, 2008
Next-Generation DisplayPort Technology
Dell's new 30-inch display is the first monitor commercially available in the industry to integrate DisplayPort technology, a new digital interface standard that includes a USB-sized connector, double the scalable performance of DVI, and a unique architecture that enables new features. DisplayPort is endorsed by the Video Electronics Standards Association (VESA(R)) as the next standard of digital display interface for broad adoption in PCs, monitors, and projectors.
"We're offering customers the best high-definition viewing experience with the most advanced connectivity available," said Steve Gluskoter, director of Dell's displays marketing. "We're excited to bring DisplayPort to customers and to the industry. The 3008WFP with DisplayPort technology will take the digital viewing experience to a whole new level."
More about DisplayPort technology is available at http://www.dell.com/innovation.
About the 3008WFP Display
The 3008WFP display was designed especially for users who demand superior power and high-definition resolution quality, such as content-creators, designers, photographers, video editors, and gaming and entertainment enthusiasts. The monitor features a brushed aluminum housing, glass stand base, cantilever arm and a unique cable management system. The 3008WFP display is as aesthetically beautiful as the images it delivers. With higher definition than HDTV to meet the most stringent viewing needs, the 3008WFP is the benchmark in digital image quality featuring:
-- WQXGA 2560 x 1600 resolution(1)
-- Advanced video processor for multi-resolution viewing
-- TrueColor Technology with 100 percent color gamut(2)
-- 8ms response time (typical)
-- High 3000:1 dynamic contrast ratio (typical)
-- Extensive connectivity with DisplayPort, HDMI, DVI-D with HDCP, VGA, S-Video, Component and Composite connectors
Designed for comfort and ease of use, the Dell 3008WFP includes the following features:
-- Height-adjustable stand allowing easy adjustment for comfortable eye level
-- 9-in-2 media card reader that enables easy access to download photos or files
-- Four high-speed USB 2.0 ports that expand usability
-- Enhanced on-screen display (OSD) selection with color space conversion, including the Adobe(R) 98 color standard
The Dell 3008WFP 30-inch flat panel display can be seen in action during the Consumer Electronics Show in the Dell Lounge (#30349) located in South Hall 3, second floor.
About Dell
Dell Inc. (NASDAQ:DELL) listens to customers and delivers innovative technology and services they trust and value. Uniquely enabled by its direct business model, Dell is a leading global systems and services company and No. 34 on the Fortune 500. For more information, visit http://www.dell.com, or to communicate directly with Dell via a variety of online channels, go to http://www.dell.com/conversations. To get Dell news direct, visit http://www.dell.com/RSS.
Additional information:
-- Direct2Dell - Dell Blogs from CES 2008
-- Innovation@Dell - Details on DisplayPort Technology
-- Dell Vlogs - VLOGS from the show floor
-- Twitter/DellConsumer - up to the minute mini-updates
-- Dell Lounge - Highlights and happenings from the Dell Lounge at CES
-- Second Life - Drop by the Dell Lounge in Second Life
-- Dell's Flickr Page - Product images and more
-- CES Straight Talk - The Official Blog of the International CES
Dell is a trademark of Dell Inc.
Dell disclaims any proprietary interest in the marks and names of others.
(1) Dual-link graphics cards are required to support 2560 x 1600 resolution.
(2) 100% color gamut (typical) - Based on test standards CIE1931 (100.6%) and CIE1976 (115%).