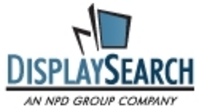 This has led to a shortage of critical LED backlight components, and the lofty goals for LED penetration in 2010 have been tempered somewhat by the reality of supply constraints.
Santa Clara, Calif. (Vocus) June 30, 2010
According to the latest DisplaySearch Quarterly Advanced Global TV Shipment and Forecast Report, total TV shipments in 2010 will pass 242 million units, a remarkable 15% increase from an anemic 2% level of growth in 2009. Not only does the level of demand for LCD TVs look strong, rising 29% to 188 million units, but both plasma and CRT TV technologies have a better outlook in 2010 than previously expected.
Within LCD TV, the trend towards increased LED backlight usage is one of the most intently watched areas as an acute supply chain shortage keeps the LED market segment from growing more quickly in 2010, although CCFL models seem well supplied.
LCD continues to be the dominant TV technology worldwide, achieving more than 50% shipment share in nearly all regions, with Asia Pacific crossing 50% at the end of 2010. The key demand drivers remain compelling in 2010, including the World Cup, the completion of a digital TV transition in several Western European countries and the continued rollout of several new TV technologies, including LED-backlit LCD TVs, 3D TVs and internet connectivity.
China continues to be a hot LCD TV growth market in 2010 due to expanding government stimulus programs and increased urbanization, with 35% Y/Y growth in 2010, down from 119% Y/Y growth in 2009. Japan has also been a surprisingly hot market, perhaps because consumers are upgrading early generation flat panels with newer, more feature-rich and energy-efficient models before government-sponsored upgrade programs end. LCD TV unit shipments in Japan are expected to rise 36% in 2010, three times faster than other developed markets like North America and Western Europe. Over the next four years LCD TV growth emphasis will shift to emerging markets like Asia Pacific, which includes India and Latin America.
Plasma TV shipments did quite well in Q1'10, rising 24% Y/Y as demand for high value-per-inch large TVs seems to have rebounded along with the improving economic conditions. Consumers want a large TV, but still feel enough of a budget pinch to seek out the best "bang for the buck." This trend is expected to continue in Q2'10, especially as large alternative LED-backlit LCD TVs remain quite expensive; DisplaySearch has increased its 2010 unit forecast for plasma TVs to 16 million units.
2010 LED Backlit LCD TV Shipments Expected to Reach 37 Million Units
The LCD TV shipment outlook has been increased to 188 million units in 2010, driven in part by the rapid expansion of LED-backlit models. DisplaySearch estimates that 3.6 million LED-backlit LCD TVs were shipped worldwide in 2009, with more than half of that coming in Q4'09. In 2010, companies throughout the supply chain are gearing up for a more aggressive rollout of LED models, but are constrained by component supply.
"Most of the top LCD TV brands are strongly emphasizing LED technology in an attempt to offset declining profits and prices for CCFL-backlit models," observed Hisakazu Torii, VP of TV Market Research for DisplaySearch. "This has led to a shortage of critical LED backlight components, and the lofty goals for LED penetration in 2010 have been tempered somewhat by the reality of supply constraints."
DisplaySearch expects LED -backlit LCDs to account for about 20% of all LCD TVs shipped in 2010. About 9 in 10 LED-backlit LCD TV models shipped this year will use an edge-type backlight, with the remainder using some form of full array. The LED share of LCD TV shipments will rise rapidly in 2011 as the supply chain catches up and LED component prices fall, and will become the majority LCD TV backlight technology by 2012. The transition from CCFL to LED backlights for LCD TVs will happen very quickly, aided by the push to thinner and lighter designs, along with increasing awareness and regulation of energy consumption.
The DisplaySearch Q2'10 Quarterly Advanced Global TV Shipment and Forecast Report includes panel and TV shipments by region and by size for nearly 60 brands, and also includes rolling 16-quarter forecasts, TV cost/price forecasts and design wins. This report is delivered in PowerPoint and includes Excel based data and tables.
For more information please contact Charles Camaroto at 1.888.436.7673 or 1.526.625.2452, e-mail contact(at)displaysearch(dot)com or contact your regional DisplaySearch office in China, Japan, Korea, Taiwan and the United Kingdom.
Register Now for Upcoming DisplaySearch Conferences
For more information or to register online, visit http://www.displaysearch.com/events.
DisplaySearch 19th Japan Forum—July 28-29, 2010 (Tokyo, Japan)
Digital Signage Conference—Tuesday, August 17, 2010 (San Jose, California)
TV Ecosystem Conference—Wednesday, August 18, 2010 (San Jose, California)
Emerging Display Technologies Conference—Thursday, August 19, 2010 (San Jose, California)
IFA DisplaySearch Business Conference—September 3, 2010 (Berlin, Germany)
About DisplaySearch
Since 1996, DisplaySearch has been recognized as a leading global market research and consulting firm specializing in the display supply chain, as well as the emerging photovoltaic/solar cell industries. DisplaySearch provides trend information, forecasts and analyses developed by a global team of experienced analysts with extensive industry knowledge and resources. In collaboration with the NPD Group, its parent company, DisplaySearch uniquely offers a true end-to-end view of the display supply chain from materials and components to shipments of electronic devices with displays to sales of major consumer and commercial channels. For more information on DisplaySearch analysts, reports and industry events, visit us at http://www.displaysearch.com. Read our blog at http://www.displaysearchblog.com and follow us on Twitter at @DisplaySearch.
About The NPD Group, Inc.
The NPD Group is the leading provider of reliable and comprehensive consumer and retail information for a wide range of industries. Today, more than 1,800 manufacturers, retailers, and service companies rely on NPD to help them drive critical business decisions at the global, national, and local market levels. NPD helps our clients to identify new business opportunities and guide product development, marketing, sales, merchandising, and other functions. Information is available for the following industry sectors: automotive, beauty, commercial technology, consumer technology, entertainment, fashion, food and beverage, foodservice, home, office supplies, software, sports, toys, and wireless. For more information, contact us or visit http://www.npd.com and http://www.npdgroupblog.com. Follow us on Twitter at @npdtech and @npdgroup.
Media Contact:
Stacey Voorhees-Harmon
SAVVY Public Relations
925-336-9592
Stacey(at)savvypublicrelations(dot)net
# # #