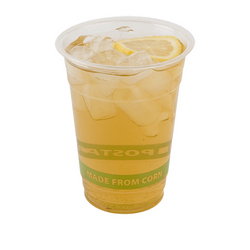 1,369 tons of Styrofoam are deposited in American landfills every day.
Boulder, CO (PRWEB) July 1, 2010
When Tundra Specialties, a restaurant supplies and equipment distributor, learned that Eco-Products, the nation's leading brand of sustainable single-use food service products like cups and to-go containers, was located only a few blocks from their new headquarters in downtown Boulder, it seemed like a lot more than luck was at work.
"We quickly realized Eco-Products would be a perfect fit for our customers," says Ryan Lewis, Tundra's CEO. "Almost every restaurant uses disposable products like Styrofoam containers for leftovers and disposable cups or plates. We're excited to offer a sustainable alternative."
One of the most visible places patrons gauge a restaurant's commitment to sustainability is in how food is packaged. 1,369 tons of Styrofoam are deposited in American landfills every day. To-go and leftover packaging are some of the top contributors to landfill waste by volume annually. Public concern over the sustainability of traditional packing has grown exponentially in recent years, and the resulting pressure has already led some of the food service industry's top names, like McDonald's, to change how their food is packaged.
Direct public appeals for change may not target smaller operations directly, but that doesn't mean demand isn't there. Sustainability ranked #3 on the National Restaurant Association's Top 20 Trends For 2010, and many inside the industry recognize the need for restaurants of all sizes to green their operations.
Unfortunately, many restaurants don't realize how important sustainable products like to-go containers are to their customers, where to find a reliable distributor, and how to tell the difference between genuinely sustainable products and those that have been "green washed," or made to appear more eco friendly than they really are.
Sourcing sustainable products at a price point that makes sense is exactly why the partnership between Tundra Specialties and Eco-Products couldn't have happened at a better time. Eco-Products' inventory includes disposable containers, corn cups and utensils, and plates and bowls made from sugarcane. Their compostable product line is certified by the Biodegradable Products Institute and the company's recycled content products contain the highest amount of recycled material of any foodservice product on the market.
Tundra Specialties works with independent restaurants and national franchises alike all over the United States. Since they already provide replenishment services to many of these customers, Tundra is ideally positioned to not only provide distribution but also to help the food service industry evolve with the changing attitudes of consumers.
"We love Tundra's commitment to educating their customers on everything from how to turn tables faster, to how to use social media to drive business, to how to choose the most environmental disposable product," says Eco-Products' COO Luke Vernon. "At Eco-Products, we rely on our distribution partners to disseminate information about our products, so it's great to be working with a partner who already understands how to keep their customers informed."
Tundra Specialties has spread the word about the importance of sustainable restaurant operation through their company blog, in their quarterly news and product magazine, and via social media. Their commitment to providing quality resources about the products and trends that drive food service has long been a part of Tundra's philosophy. By partnering with Eco-Products, both companies have found a way to both inform the food service industry of an evolving problem and provide a solution. And that means a win-win for everyone.
About Tundra Specialties
Tundra is a national distributor of restaurant equipment and supplies focused on customer service. With an industry-leading website, expert call center, and nationally distributed product-based magazine, Tundra provides the resources its customers need to make the right buying and replenishment decisions for their business. Visit Tundra online at http://www.etundra.com or call 1-888-388-6372 to request a catalog.
About Eco-Products Inc.
Eco-Products is the nation's leading brand of single-use food service products made from renewable and recycled resources. Its products are, relative to their traditional counterparts, gentler on the environment because they require less energy to produce, emit less CO2 into the air and make diversion from landfills an option at end of life. Visit http://www.ecoproducts.com for more information.
###