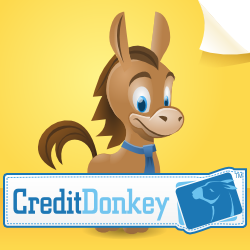 protect Americans from financial danger
Los Angeles, CA (PRWEB) December 29, 2011
CreditDonkey, a credit card comparison site, announces a series of infographics to help consumers understand the risks they face with credit card fraud, the steps they can take to lower their risks and what actions need to occur when fraud is detected.

Problem: Students spend an increasing amount of time online. While the Internet provides access to a wealth of information, it also opens students up to potential credit card fraud. Many students are aware of identity theft but mistakenly assume they are immune to those dangers.
Solution: "Internet Safety: Online Threats Facing College Students, Identities and Credit Cards" reveals the real danger looming for students in the cyber world.
Problem: It's estimated that 38 percent of all credit card hacking involves hotels, placing travelers at a real risk for fraud. Many travelers are unaware of this risk or what measures they can take to minimize the likelihood of it happening to them.
Solution: "Why Are Hotel Guests More Likely to be Victims of Credit Card Fraud" tackles how hotel guests are affected and what safeguards they can implement to keep their credit cards safe.
Problem: Unfortunately, fraud happens, and the resulting bill can cause quite the shock, anxiety and confusion for the cardholder.
Solution: "How to Dispute a Credit Card Charge" helps ease the stress of credit card fraud by walking the cardholder through the dispute process to ensure they don't pay a dime more than required.
About CreditDonkey
Savvy consumers can visit CreditDonkey, a credit card comparison site, to make informed credit decisions. CreditDonkey publishes credit card reviews, deals and tips to help Americans save time and money while avoiding financial danger.
###