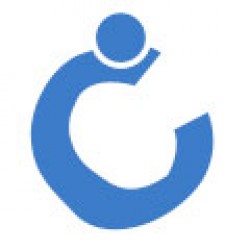 Boston (PRWEB) January 24, 2013
Chanakya Research has launched an offer that is sure to make dissertation writing trouble-free for master's scholars, and help them gain high scores. The company is offering help for research proposal writing and reference dissertation writing service as a package, whereby both these services will be combined.
What makes this offer all the more alluring is the 40 per cent discount on the total charges for these services. Those who wish to avail this offer will have to hasten as the offer is valid only for 30 days. Therefore, students who place an order for the package before 28th February 2013 will be able to benefit from the discount.
Apart from saving a substantial amount, the scholars who opt for this package will receive guidance for their dissertation from the scratch. Preparing a proposal is often the most challenging task for a research scholar, and by getting help for dissertation proposal writing, they can ensure that their proposal is accepted in the first attempt. The mentors offering proposal writing help will cover tasks like topic selection, search for literature resources, preparation of a viable research design, and chalking out a realistic schedule for the completion of the project. All these elements are crucial for a proposal and must be stated in the most convincing terms. The experts do a background research and make sure that the ideas stated in the proposal are valid. They prepare students for proposal presentation, by suggesting rationale for all decisions.
Once the proposal is approved, the team of academic writers will work with the scholars for the final dissertation. For the second part of the offer, professional writers will work on a draft prepared by the master's students, on the basis of the proposal. The writers cover each chapter of the dissertation, i.e. introduction, literature review, research methods, data analysis, results and discussion, and conclusion. They create the chapters using formal language, academic resources, proper structure and format. The students will have to convey the citation and referencing style that they require for the dissertation, as well as the desired length of the document.
The services offered are popular with scholars across different universities, and the company is sure of getting a positive response for this offer.
About the company:
Chanakya Research is research support and education outsourcing company, based in New Delhi, India. The team comprises of mentors who have more than a decade of experience in their concerned field. The scope of services offered by Chanakya Research is wide and serves both PhD and master's scholars. For information regarding its products and services, the service managers can be reached at +91-11-45768222 or query(at)chanakyaresearch(dot)com.