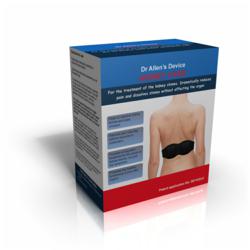 There is no need to use lithotripsy which shocks kidneys and pancreas and can lead to high blood pressure and diabetes any longer.
London, UK (PRWEB) January 02, 2012
New Thermobalancing Therapy is an effective treatment of kidney stones as it tackles the cause of kidney stones formation. Remarkable that this therapy dissolves a large kidney stone, with the size of renal calculi over 3 cm. There is no medication, remedy, diet or supplements that have ever reached the same effectiveness. Furthermore, the most common kidney stone removal procedure named extracorporeal shockwave lithotripsy (ESWL) or lithotripsy cannot remove a large kidney stone as well.
According to Medscape Reference of Drugs, Diseases and Procedures kidney stones (< 1.5 cm) that are not associated with complete ureter or renal obstruction can frequently be treated with Lithotripsy or ESWL. Lithotripsy removes kidney stone in a noninvasive manner but it is a painful procedure with the intensive bleeding and the following complications. At the same time, according to National Kidney & Urologic Diseases Information Clearinghouse (NKUDIC) when the stone is quite large it does not allow effective use of ESWL. As stone size approaches 2 cm, the likelihood of success with ESWL decreases. Therefore, stones in kidneys larger than 2-3cm are often are treated with percutaneous nephrolithotomy or even open kidney surgery.
"Any kidney surgery is dangerous as it damages the kidney's tissue that leads to serious complications in the future," says Dr. Allen. "There is no need to use lithotripsy with shockwaves which shocks kidneys and pancreas and can lead to high blood pressure and diabetes any longer."
Different publications can be found about the side effects of lithotripsy, for example, "Alert about side effects of shock wave lithotripsy" by Mayo Clinic: "Those treated with lithotripsy also had 1.47 times the risk of having hypertension" or "The lithotripsy patients had more than twice the rate of diabetes compared with the general population" reported Ben Chew, M.D., of the University of British Columbia in Vancouver. However, shock waves procedure is still the common one as the others cannot treat kidney stone at all.
The video on this page supports the announcement that new Thermobalancing Therapy is a unique successful treatment of a large kidney stone. You can see here the documented evidence that a huge kidney stone has been dissolved naturally with the help of the Thermobalancing Therapy. For more information about natural kidney stones therapy please visit http://www.finetreatment.co.uk/natural-alternative/kidney-stone-treatment.html.
About Fine Treatment:
Fine Treatment supports treatments for a heart disease and recovery after a heart attack, for the prostate conditions, particularly treatment of BPH and prostatitis, sciatica and upper back pain.
About Dr. Simon Allen:
Dr. Simon Allen is a highly experienced medical professional with 40 years of work experience in clinical medicine. He obtained a PhD in Medicine in 1978. He treated patients with cardio-vascular and renal diseases, prostate and joints problems. He was a chief of a hospital for years.
###