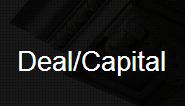 Seattle, Washington (PRWEB) April 03, 2013
Middle-market M&A professionals at Deal Capital, announce the launch of a strategic niche site for distressed mergers & acquisition assistance and support at Bankrupted.com. The latest site launch is aimed at assisting businesses with overleverage problems in need of M&A guidance. Additionally, Deal Capital's business investment network seeks investment opportunities in distressed company assets as well as distressed creditor trade-claims and accounts receivables. Immediate liquidity for creditors means payment is at least partially received. For debtors looking to alleviate debt issues in the restructuring process, Deal Capital's network of investors are available and willing to purchase liquidated assets and corporate tangible and intangible property.
Distressed Company Services
Because distressed mergers & acquisitions are more involved than traditional M&A, advisors with expert distressed merger experience are needed to ensure the process proceeds as flawlessly and quickly as possible. Perhaps one of the biggest issues inherent in selling distressed assets is time-sensitivity. Over time the value of business assets can be significantly diminished. In long, drawn-out bankruptcy proceedings, this can be particularly disingenuous.
Deal Capital brings expert buyers with immediate liquidity to the table early-on in distressed deals to ensure fair asset prices are gleaned in behalf of the debtors. On the creditors' side, access to liquidity via trade-claim and accounts receivable purchases can mean immediate liquidity when the promise of payment may potentially never be forthcoming.
Improving Creditor Liquidity
For creditors, Deal Capital provides instant access to liquidity. "Because we've relationships with savvy investors, our access to liquidity allows creditors some breathing room in collecting from bankrupt and distressed businesses," says Jon Castano, marketing manager for Deal Capital. "Our investors purchase anything from mechanics liens to trade receivables and supplier debt."
Today's tenuous market conditions have created greater systemic risk for smaller, private companies than ever before. Overleveraged companies, including those with risky business models whose companies are dependent on a small handful of clients, can be extremely risky for creditors. We not only provide M&A advisory services for bankrupt and distressed companies but we also help to find acquirers looking to buy a bankrupt business with still-performing business assets, including both tangible and intangible property. "We've found great synergies with debtors, creditors and investors, including a happy middle-ground in getting deals done in the distressed arena," says Castano.
About Deal Capital
As a middle-market merger and acquisition advisory firm, Deal Capital provides a network of trusted M&A advisors in offices and partners across the country. Originally a Seattle M&A advisor, the company not works with offices from Seattle to New York City. The company provides both buy and sell-side advisory services for companies with less than $100 million in annual revenue. For more information, feel free to visit the company website at http://www.dealcapital.com/