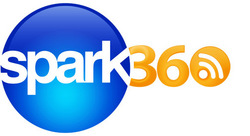 "We have become a wireless world, and TPI is one of the companies that has helped bring us to this stage of always-on connectivity - whether you're at home or at your seat on the 50-yard-line at Cowboys Stadium," Renay San Miguel said.
Dallas, TX (PRWEB) June 9, 2010
The new, massive Cowboys Stadium in Arlington, Texas rocks with the sound of 100,000-plus people celebrating a hard-fought victory. Many of those fans use their smartphones to make a phone call, send text messages, or share pics and video of the scene via social media. All that voice and data traffic soars through the air like a Tony Romo touchdown pass courtesy of Telecommunication Properties Inc.'s robust distributed antenna system (DAS) at the stadium, as highlighted in the new spark360 "Social Business Television" feature now available at spark360.tv.
When it comes to providing the wireless infrastructure for sports stadiums like the new home of the Dallas Cowboys, "it's all about the fiber, it's all about the WiFi, it's all about the cellular side of the business," TPI Chief Technology Officer Jeff Alexander tells spark360 host/managing editor Renay San Miguel. "It's all about combining all those things into one unified communications network so they all work together to provide the staff, the people who are working there, and the fans the ultimate experience."
TPI President Jimmy Chiles founded the company in 1985, opening his offices in the then-new Bank of America skyscraper in downtown Dallas. TPI quickly became an industry leader in providing in-building DAS services, along with work on broadcast facilities, antenna sites and other aspects of the wireless telecommunications industry. But the company also became expert in designing, installing and operating DAS for sports venues such as Cowboys Stadium and the forthcoming KFC Yum! Arena in Louisville, Kentucky.
TPI gets involved from the drawing board-stage when a new sports arena is planned, but can also help retrofit existing facilities that are undergoing either technological or architectural renovation.
"We find that sports venues are ideally the most attractive place because l don't know of any other public place or venue where the total amount of people are in just a few acres," Chiles told San Miguel. "Our expertise is that we know how to engineer the product but more importantly, we know how to monetize the transactions - what this transaction looks like for the venue owner as well as the carrier and what's the fair compensation. Helping all the players in a wireless infrastructure system know how much to charge for use of their part of the transmission system is key in bringing value to the overall process," Chiles added.
spark360's camera take viewers inside a meeting of TPI's management team and to the uppermost floors of the Bank of America building - Dallas' tallest building - where the company's offices and vital technological equipment are housed. San Miguel also gets Alexander to share some of the unique challenges in outfitting Dallas Cowboys owner Jerry Jones' new state-of-the-art facility with seamless wireless services.
"We have learned an enormous amount from that particular venue like no other," Alexander said. "When you walk in the door and you look around, and you see the magnitude of this facility, it's just amazing. We're told that every event that happens out there sets a new record for the individual companies, the wireless providers, on the amount of data traffic that they carry and the amount of cell phone calls that they take during the event. And these events start not just at kickoff but they may start two or three hours before kickoff and may last two or three hours after kickoff."
"We have become a wireless world, and TPI is one of the companies that has helped bring us to this stage of always-on connectivity - whether you're at home or at your seat on the 50-yard-line at Cowboys Stadium," San Miguel said. "I have a new respect for what it takes to bring together key players in the telecommunications industry together at a major sporting event, and have it all work seamlessly so that a broadcaster can talk to a producer in New York, a concession manager can communicate with his/her suppliers and a fan can post a picture from the game on Facebook."
Senior Producer Steven Swaim added, "Something we take for granted is our ability to communicate using our wireless devices at any time and any place. Having the opportunity to work with TPI on this story gave me a new appreciation for all those that make it possible for us to communicate so effortlessly."
More information about Telecommunication Properties Inc. is available at http://www.tpidas.com.
About spark360
spark360 is a Web-based business television program that celebrates the spark of entrepreneurship in America by featuring the unique stories of small and middle-market businesses.
spark360 also provides a credible and relevant outlet to get your story to a global marketplace through our exclusive 360 Distribution social media platform. spark360 delivers broadcast-quality, network news-style programs via a comprehensive SEO-optimized "full circle" distribution strategy that reaches every corner of the Internet.spark360 is a division of Splash Media, L.P. http://www.spark360.tv
For media inquiries for spark360, please contact: Steven Swaim sswaim(at)spark360(dot)tv
About Splash Media
Splash Media L.P., based in Addison, Texas, creates and develops custom web-based communications and training solutions that are powered by video. We specialize in developing video communications strategies and video delivery platforms that drive our customer's bottom line. Splash Media is a leader in the Enterprise Video Communications industry and has been delivering Internet enabled strategic video solutions since 2004. http://www.splashmedia.com
For media inquiries for Splash Media, please contact: Chris Kraft ckraft(at)splashmedia(dot)com
# # #