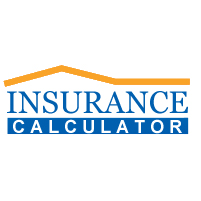 Washington, DC (PRWEB) October 25, 2012
A free auto insurance guide dedicated to District of Columbia is now freely accessible online at InsuranceCalculator.net - the official company website of Insurance Calculator Inc. The guide contains all the critical steps one need to know from applying for permits to becoming insured. "We aim to become the go-to resource for all auto insurance needs," said Stephanie Vettaikam, VP of Marketing of Insurance Calculator Inc. "The state of District of Columbia has its own set of rules and regulations on auto insurance. The guide contains all the critical information you need to know if you reside in or plan to move to the state."
Insurance Calculator Inc. partners with the top rated insurance companies and independent brokers throughout the state. Consumers in District of Columbia have the competitive edge during the quotes hunting process. An average consumer pays $2,329.00 a year on auto insurance premium according to USA Census. (source: census.gov) "An average policy costs $2,020.83 with InsuranceCalculator.net. An average consumer saves more than $300 by using InsuranceCalculator.net and its free and innovative quotes comparison tool," said Stephanie.
Insurance Calculator Inc. carries a variety of auto insurance products including, but not limited to, car, motorcycle, truck, RV, ATV, classic car, antique car, collector car, commercial vehicle, and military car insurance. Competitive quotes from the top rated insurance companies in District of Columbia are displayed in the guide for quick access.
In addition, from driving a car, riding a motorcycle, to operating a commercial vehicle, the guide offers a step-by-step process one needs to know to become licensed.
For more information, or to view the guide, visit: Auto Insurance in District of Columbia