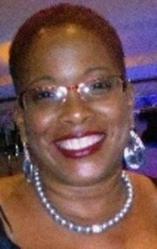 "Business owners will walk away armed with the knowledge to help them make informed decisions about whether or not to pursue the diverse certifications."
Newark, NJ (PRWEB) March 14, 2012
For those businesses that are currently selling or planning to sell their goods and services to corporations, public agencies and/or state government; the diversity certification panelists will provide clarity and answer questions surrounding this topic.
"Business owners will walk away armed with the knowledge that will help them make informed decisions about whether or not to pursue the diverse certifications, determine which one is right for their business model, and understand how to complete the application package," said Stephanie D. Burroughs, Director, NJSBDC Procurement Programs.
The panel workshop will be held on Thursday, March 15, 2012 from 9:00am – 12:00pm. This 3 hour panel discussion will be held at Rutgers Business School, 1 Washington Park, Newark, N.J. Online preregistration is required. The program details can be found on our WordPress blog. Learn about the speakers.
The diversity certification panel is comprised of the following speakers and moderator: Kevin Wells, Esq., General Counsel and the Director of MBE Services for the New York & New Jersey Minority Supplier Development Council ("The Council™"); Quinzell McKenzie, Principal Business Development Representative, Business Utilization Division of the Office of Business and Job Opportunity (OBJO), The Port Authority of New York and New Jersey; Nina Moseley, Sr. Director, Division of Minority Women Business Development, State of NJ, Department of the Treasury; Michelle Bodden-Wiggins, Regional Director for the Women Presidents' Educational Organization (WPEO), a regional affiliate of the Women's Business Enterprise National Council (WBENC); and Stephanie D. Burroughs, Director, NJ Small Business Development Centers, Procurement Programs.
About the NJSBDC
The New Jersey Small Business Development Centers (NJSBDC) network, comprised of 11 centers across the state, is the premier provider of comprehensive services and programs for small business in New Jersey. The network has assisted small businesses for 33 years, helping businesses expand their operations, manage their growth and start new ventures. The NJSBDC, a non-profit entity, is an accredited member of the national Association of Small Business Development Centers (ASBDC) utilizing national best practices. NJSBDC expert staff and practicing business consultants help established small business owners and aspiring entrepreneurs to develop business plans and marketing strategies, learn accounting and financial analysis, find capital financing, identify new markets , and expand their operations. The NJSBDC provides one-to-one management consulting and counseling, training, loan packaging services and specialized assistance in procurement, technology commercialization, e-business presence and international trade.
The NJSBDC leverages public and private funding sources, further maximizing resources for the small business community. The network leverages funding from the Small Business Administration (SBA), New Jersey State Government, the educational institutions that host the 11 centers as well as other private and public funding sources. For additional information about the NJSBDC, its programs and services, visit, http://www.njsbdc.com.