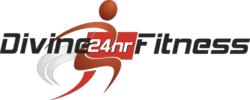 We our excited about providing our community & members with a place, tools and guidance to support a healthier life style.
Mechanicsville, VA (PRWEB) December 13, 2011
Divine 24hr Fitness is always open. Members have secure access to use the gym 24/7 which allows their members the ability to get in and out easily. During staffed hours, gym members can get hands on assistance in a supportive, encouraging environment. Additional appointments and a variety of personal training options are available upon request.
Divine 24hr Fitness is equipped with state of the art CYBEX equipment, multiple levels of fitness classes ranging from Yoga and Pilates to Zoomba, Seniors' Strength Training, Body Sculpt, Kickboxing to more intense Group Training, TRX, Boots Camps and Sports Training. These options, combined with a great personal atmosphere, are what set them apart from their competition.
They pride themselves on not being "a big box gym." and want to help people meet their personal fitness goals in a clean, personal, fun and friendly environment. They will help all fitness levels develop a plan to meet their goals. Divine's team is professional but personal and that's the way they like it.
As you can see Divine 24hr Fitness is dedicated to health but they are not just another health club or gym. It is a healthy place to belong. At Divine 24hr Fitness center, people enjoy a fun and friendly environment and the support of our professional staff, committed to giving the encouragement needed to achieve all fitness goals.
Divine 24hr Fitness memberships are backed with a no risk, iron clad, 100% satisfaction guarantee. Try the gym out and if you do not like it after your first 30 days receive a complete refund.
Divine 24hr Fitness - Helping to put the community in a divine state of mind.
Come in a try them out today for free. Click the following link for your free 7 day VIP Membership.
###