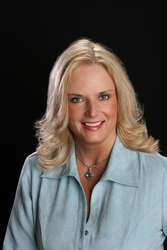 Divinely Blessed: A Journey of Light
Monett, Missouri (PRWEB) October 23, 2008
Some books are written to help us grow. Others provide inspiration to face life with newfound faith. Still others share a tale that literally leaves us captivated. Rarely do we find one book that does it all. Yet, "Divinely Blessed: A Journey of Light" is a book that makes us think, makes us feel and moves us to a new level of understanding. More than a book you read, this is a book you experience.
Lisa Reed seemed to have it all: A high-powered real-estate career, two beautiful children, a gorgeous husband, a luxurious home, fancy cars and a fashionable wardrobe. Her achievements were quite amazing particularly since a few years earlier she was what some called a "welfare mom." Yet, even through her successes, Lisa was in her own words, "spiritually empty." That is until one summer's day in 2005 when fate had a hand in Lisa's life and tragedy struck during a boat trip on the lake. The accident was so severe that Lisa was not supposed to live; yet 28 days later, she emerged from a coma with a totally new perspective. Her doctors said it was a miracle and to Lisa's way of thinking, that's exactly what it was…a true miracle. What followed next turned Lisa's story into a case study.
After the near death experience, Lisa was infused with new revelations that she was compelled to share. In her intriguing account, Lisa's experiences of heavenly guidance are illuminating. "As I lay in my hospital bed in the rehabilitation center, I started receiving messages from a higher source that I believe is God," stated Lisa. "I was told that I survived my ordeal because I had a message to tell the world. Since that day, I have reflected on my entire life, sharing not only the message of survival from a near death experience, but more important, sharing all the divine blessings received over the course of my life. It is my greatest hope that reading my book will open the minds and the way for others to perceive the divine magic at work in our every day lives."
"'Divinely Blessed' is a must read for anyone who is living in the fast lane. As a successful businesswoman, Lisa Reed had created a life of luxury for her family, but a tragic near death experience caused her to lose it all. What Lisa gained from the experience is the spiritual knowledge that there is nothing to fear in life or death. Lisa is here to teach her message to the world." Dr. Tom Hill - author of "Chicken Soup for the Entrepreneur's Soul."
In "Divinely Blessed: A Journey of Light," first time Author Lisa Reed takes us on an extraordinary and unforgettable voyage that not only alters how we view life and death, but gives us the insight to look at life from an entirely new perspective. For those who think the material world is all there is, Lisa's engaging, eye-opening book clearly demonstrates that there is so much more. Once reading the first few pages of this captivating tale, readers will not be able to put it down. Simply stated, one young woman's experience sheds light on a subject few have been able to articulate with such eloquence and understanding. Through Divinely Blessed we enter a world that dispels the darkness surrounding death, replacing it with a message of hope, faith and courage.
For ordering information, please visit: (http://www.lisareed.com). To learn more about the book, contact Ms. Lisa Reed at info @ lisareed.com.
About Lisa Reed
Lisa Reed overcame early adversity to become a successful businesswoman, but after a severe accident, she turned to spirituality where helping others became her life's mission. Lisa recently completed a degree in metaphysics. This is the first in a series of books she is writing.
# # #