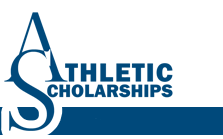 (PRWEB) May 03, 2012
AthleticScholarships.com, the premiere college recruitment and athletic scholarship website, has released Division II baseball recruitment guidelines for each player positions. The guidelines provide an overview of what college baseball recruiters and coaches consider to be the model stats for high level recruits. Division II NCAA baseball decision makers take many things into consideration and the guidelines outline the accolades, academics and athletic achievements scouts are looking for.
It is essential for players to understand that evaluating prospective athletes is not an exact science and competition is extremely high for Division II baseball. Other divisions, especially junior colleges could present better recruitment opportunities. By providing a better understanding the ideal stats, these guidelines serve here help student athletes prepare themselves for the recruitment process and improve their chances of bring recruited for a position on a Division II baseball team.
The Division II baseball recruiting guidelines were created using information provided by various sources, including college baseball coaches, hundreds of baseball recruits and college rosters. The data reveals the ideals statistics for baseball players that are picked to compete at the Division II collegiate level.
Division II Baseball Recruitment Stats for High Level Players
5 Metrics Used to Evaluate Division II College Baseball Players

Hitting power
Hitting average
Arm Strength/Throwing Ability
Speed/Base Running Ability
Rand and Fielding Ability
Pitchers

1 strikeout per inning pitched on average
Pitch 82 mph consistently and up to 95+ mph
1 addition pitches thrown consistently
ERA below 3.0
Catchers

Height - 6'0"
Weight - 180 pounds
2.0 and below pop time
Middle Infielders

Height - 6'0"
Weight - 180 pounds
Right-hand hitter - Home to 1st in 4.3 or less
Left-hand hitter - Home to 1st in 4.2 or less
60 yard dash in 6.9 or less
Throw low 80s mph velocity from the infield
Corner Infielders

Height - 6'0"
Weight - 180 pounds
4+ home runs
20+ RBIs
Outfielders

Height - 5'11"
Weight - 180 pounds
Right-hand hitter - Home to 1st in 4.2 or less
Left-hand hitter - Home to 1st in 4.1 or less
60 yard dash in 6.8 or less
Throw 87+ mph velocity from the outfield
Preferred Grades for Division I Baseball Recruits

3.5 GPA
ACT score of 25 or higher
SAT score of 1250 or higher on the two-part SAT, 1800 on the three-part SAT
To get more information on baseball recruiting and athletic scholarship statistics in states, divisions and schools across the country, please visit: AthleticScholarships.com
About AthleticScholarships.com
AthleticScholarships.com is a leading provider of college athletic scholarship statistics and recruitment information. The organization helps student athletes identify opportunities and make connections with recruiters across the country by gathering stats on a wide variety of men's and women's sports and delivering the information in an easily searchable format that allows users to search by sport, state, division and school.