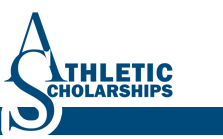 (PRWEB) June 13, 2012
Premier college sports recruitment and athletic scholarship information website, AthleticScholarships.com, has released their Division II softball recruiting guidelines. The recruiting guidelines provide information on what college softball recruiters and coaches consider to be the model statistics for high level recruits. However, the Director of Recruiting Operations at NCSA, Rick McDole, has pointed out that, "evaluating prospective student athletes isn't an exact science," and competition is high for Division II softball. The guidelines help student athletes and their parents better understand the recruitment process and improve their chances of getting a position on a Division I softball team and hopefully a softball scholarship.
These Division II softball recruiting guidelines were created using data from numerous resources, including college softball coaches, college rosters and hundreds of softball recruits throughout the country.
Division II Softball Stats for Top Level Recruits
Pitchers

Height - 5'7"
Speed - 58+
ERA - 1.5 or less
Catchers

Height - 5'4"
Weight - 150 lbs
Pop Time - 1.9 seconds or less
Home to First Base – 3.1 seconds or less
Middle Infielders

Height - 5'5"
Weight - 135 lbs
Home to First Base - 2.9 seconds or less
Stolen Bases - 10+
Corner Infielders

Height - 5'6"
Weight - 140 lbs
Home to First Base – 3.0 seconds or less
RBIs - 15+
Home Runs 1+
Centerfielders

Height - 5'5"
Weight - 130 lbs
Home to First Base - 2.9 seconds or less
Batting Average - .360+
Preferred Grades for Division I Softball Recruits

3.0 GPA
ACT score of 24 or higher
SAT score of 1000+ out of a possible 1600
Currently, there are an estimated 268 NCAA Division II schools with softball programs and 4,991 student athletes participating at them. On average there are 7.2 scholarship opportunities per school.
To get more information on softball and baseball recruiting statistics in schools, states and divisions across the nation, please visit: AthleticScholarships.com
About AthleticScholarships.com
AthleticScholarships.com is a leading provider of college athletic scholarship statistics and recruitment information. The organization helps student athletes identify opportunities and make connections with recruiters across the country by gathering stats on a wide variety of men's and women's sports and delivering the information in an easily searchable format that allows users to search by sport, state, division and school.