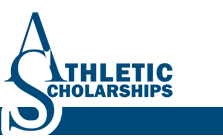 (PRWEB) March 08, 2012
Athletic scholarship and college sports recruitment information website AthleticScholarships.com has recently released their Division I men's swimming recruitment guidelines. The recruitment guidelines provide high school student athletes and their parents with insight on what college swimming recruiters and coaches believe to be the model achievements and statistics for high level, 5-star recruits. That said, it should be noted that these are merely guidelines and not all stats need to be met for a student athlete to garner interest from Division I colleges.
Competition is high when it comes to getting a spot on a Division I men's swim team and even more competitive when it comes to securing a scholarship. These guidelines were created with the goal of helping student athletes better understand the recruitment process and improve their chances of securing a position on a men's swim team.
The Division I men's swimming recruitment guidelines use data provided by various sources, including swimming recruits from across the country, college swim team coaches and college rosters.
Division I Men's Swimming Recruitment Stats for High Level Players
Division I Tier 1 Upper Level Candidate Stats

50 Free - <21.4
500 Free - <4:35.0
100 Back - <52.0
100 Breast - <57.0
100 Fly - <51.0
200 IM - <1:55.0
Height - 6' or taller
Division I Tier 2 Mid to Lower Candidate Stats

50 Free - <22.0
500 Free - <4:45.0
100 Back - <55.0
100 Breast - <1:01.0
100 Fly - <54.0
200 IM - <2:01.0
Height - 6' or taller
Preferred Grades for Division I Men's swimming Recruits

3.0 GPA
ACT score of 24+ or higher
SAT score of 1000+ out of a possible 1600
There are approximately 143 NCAA Division I schools with men's swimming programs. These programs offer on average 9.9 men's swimming scholarships per school. However, there are 2,823 athletes overall competing on Division I swim teams and for those scholarships.
To get more information on men's swimming recruitment and women's swimming recruitment guidelines as well as athletic scholarship statistics in schools, states and divisions across the nation, please visit: AthleticScholarships.com
About AthleticScholarships.com
AthleticScholarships.com is a leading provider of college athletic scholarship statistics and recruitment information. The organization helps student athletes identify opportunities and make connections with recruiters across the country by gathering stats on a wide variety of men's and men's sports and delivering the information in an easily searchable format that allows users to search by sport, state, division and school.