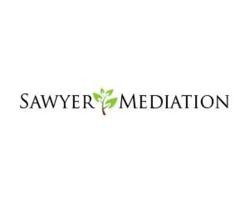 Divorces that are completed through mediation are usually far less expensive than those requiring extensive litigation or a trial.
San Francisco, CA (Vocus/PRWEB) March 18, 2011
San Francisco divorce mediator Chris Sawyer has seen many divorces in his six years of family law practice. He has seen how difficult the process can be for all parties, and how court proceedings tend to just make a divorce more painful, expensive and drawn out. Mediation is an option that can allow couples to divorce without going to court.
Sawyer says the top 5 advantages of mediation over litigation for divorce proceedings are:
1) Low Cost. "Divorces that are completed through mediation are usually far less expensive than those requiring extensive litigation or a trial," notes San Francisco divorce attorney Chris Sawyer.
2) Time Efficient. Mediating a family law matter is generally much faster than taking a case through pre-trial and trial. The number of sessions required for a successful mediation depends on the number and complexity of the issues.
3) Parties Retain Control. In mediation, the parties themselves retain control over the final result. In litigation, by contrast, the parties relinquish their control to the judge and, to some extent, their own lawyers.
4) Confidential. Mediation is confidential and reduces the likelihood that either party would file hurtful allegations against the other in court.
5) Dignified. Many people find mediation a much more dignified approach to resolving conflict because both parties have made a commitment to try to resolve their dispute.
For 10 additional advantages of divorce mediation over divorce litigation, please visit http://www.sawyermediation.com/WhyMediate.html.
Mediation is an advantageous alternative to divorce court. It is generally cheaper and faster than going through a trial. Both parties have control over the outcome. All information remains confidential. Participants usually find the entire process to be more dignified. "It is never too late to use a neutral mediator to resolve your divorce or custody dispute," declares Chris Sawyer.
For more information about the advantages of mediation over divorce litigation, or any of Sawyer Mediation's services, call them at (415) 420-9590 or view them on the web at http://www.sawyermediation.com/index.html.
About Sawyer Mediation
Sawyer Mediation is a San Francisco divorce mediation firm that is committed to helping parties resolve their divorce, custody and other family law disputes through neutral, professional and competent mediation services. Their goal is to provide a controlled, safe, and respectful environment for parties to resolve their disputes through a fast and dignified process. They strive to promote thoughtful communication between parties so that they may move forward in their lives and reduce the financial and emotional costs of litigation.
###